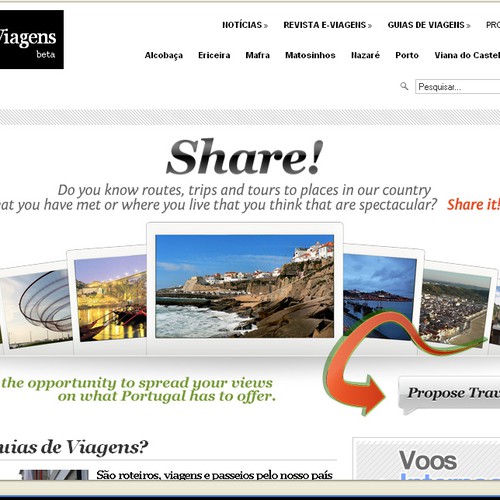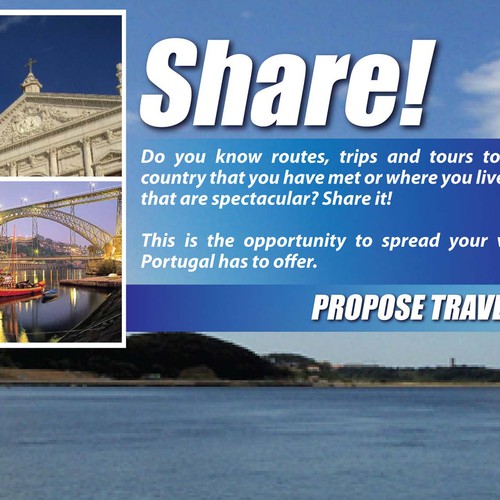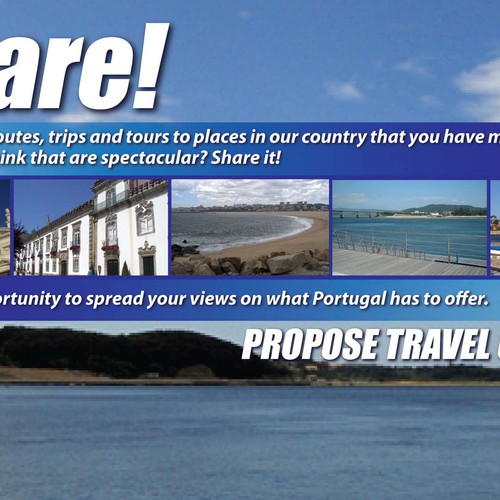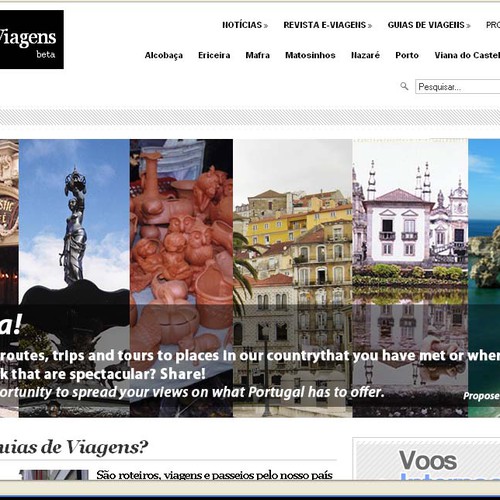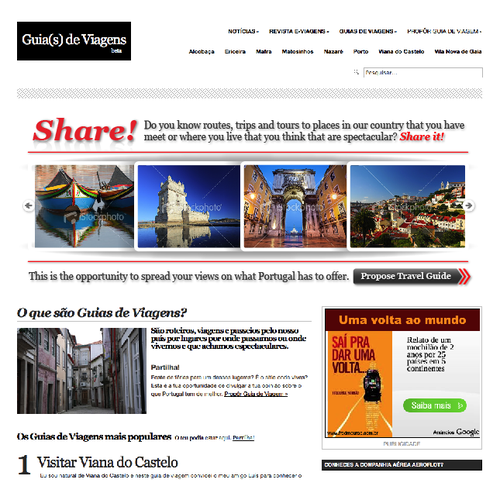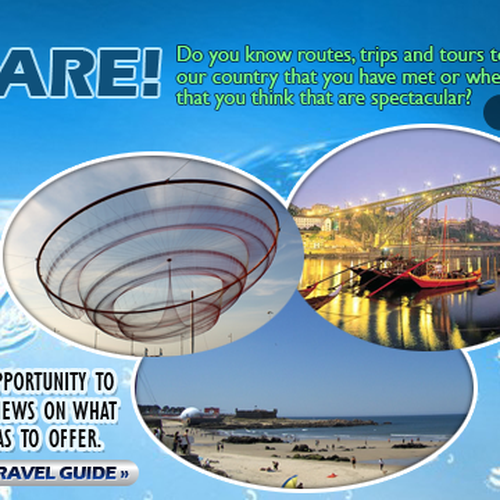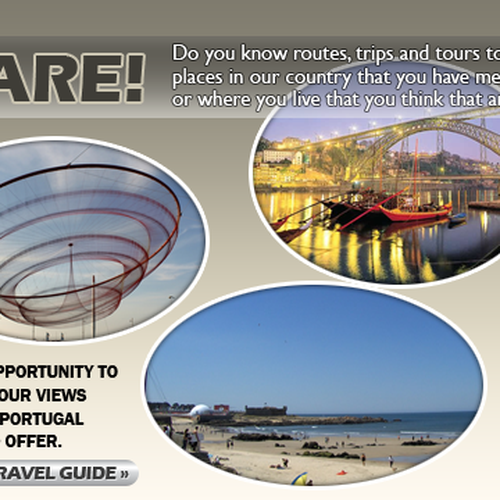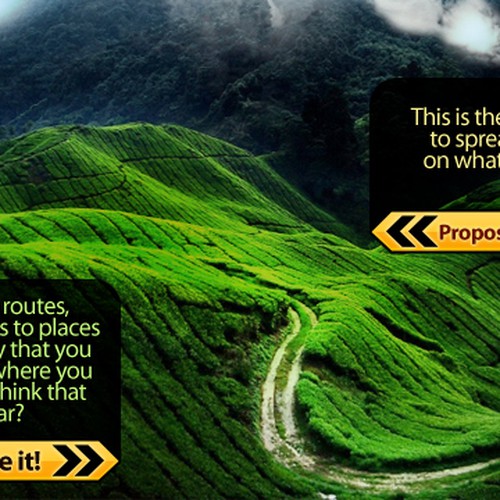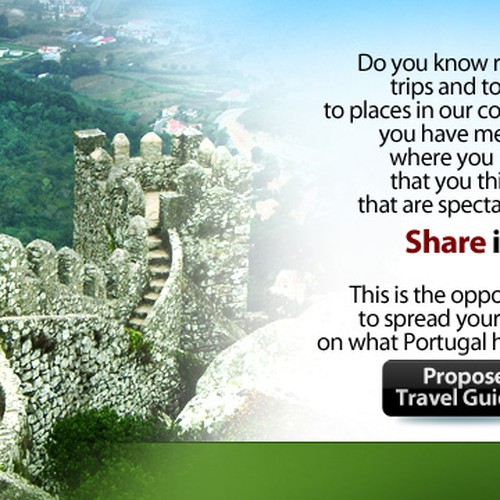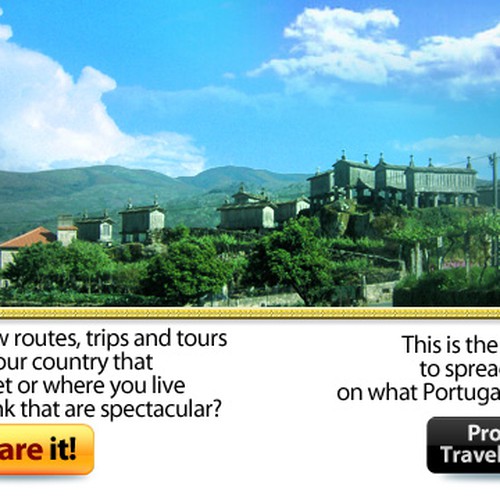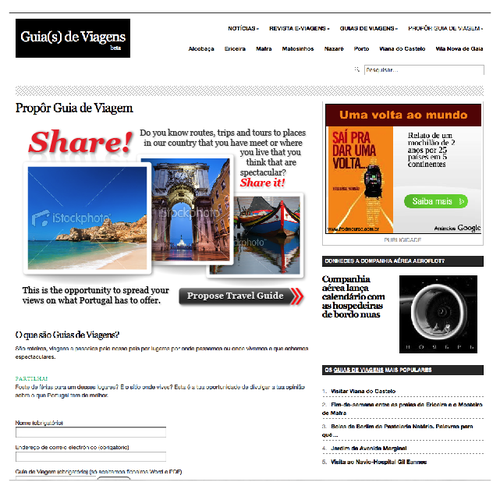 Como Guiasdeviagens começou a jornada do(a) anúncio em banner
Visão geral
We are a portuguese start-up company that launch recently Guia(s) de Viagens.
It's a website that has travel stories from several places from Portugal, has daily news related to tourism and a digital magazine with tips and tricks about using the Web to have a better travel experience.
The banner should encourage the users to share their travel stories.
Conte para a gente quem é você e quem é seu público alvo
- All kind of people that like to travel;
- All kind of people that like to travel in Portugal and have a lot of stories about it to share.
- All kind of people that are enthusiastic about travel and about Portugal;
Requisitos
- It should have the size of 570px width and 360px height;
- I should be more colorful that the one we have now;
- It should be encouraging to the act of "sharing";
- it should transmit that when we click on it we will propose a travel guide;
- it should fit the actual brand and design;
- The current text of the actual banner is:
"Share!
Do you know routes, trips and tours to places in our country that you have met or where you live that you think that are spectacular? Share it!
(IN BOLD)
This is the opportunity to spread your views on what Portugal has to offer.
Propose Travel Guide »
(IN BOLD)"
We are open to suggestions on the above text;
Nós encontramos alguns concursos semelhantes que você pode gostar