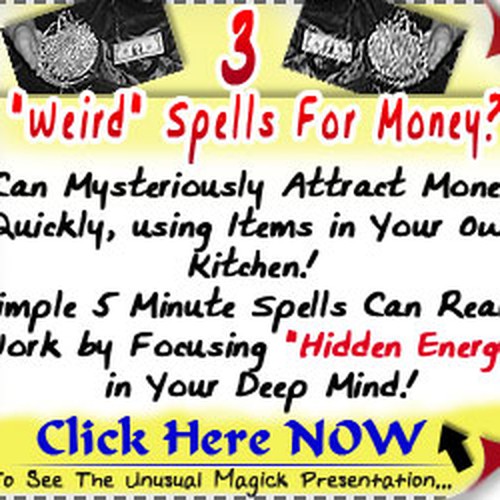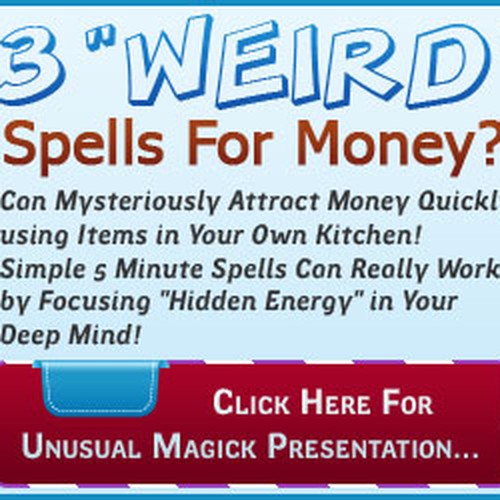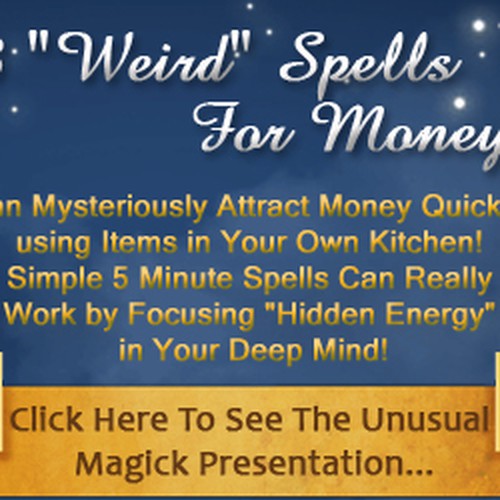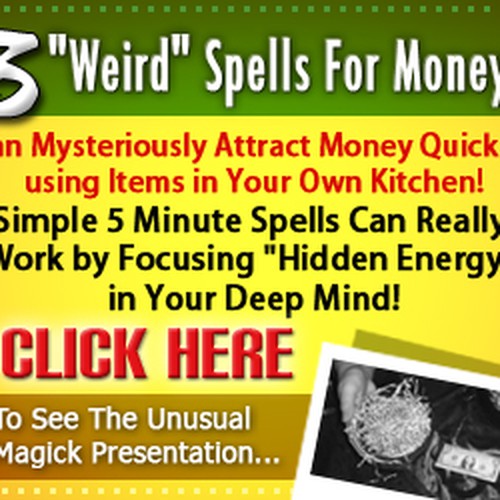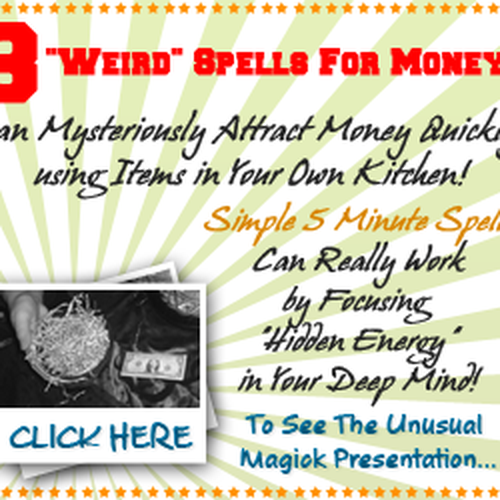 Como Eggerda começou a jornada do(a) anúncio em banner
Visão geral
I'm a direct response marketer developing a classic direct response campaign for a client.
I specialize in writing ad copy that gets results - whether it's a click I'm going for, or a sale, or whatever. I've written the copy for this banner, and included a couple small images you can use.
Looking for dirty somewhat "amateurish" banner that gets attention because of it's weirdness. But at the same time I want it looking clean, "artistic" (in a cartoony hand scribbled kind of way)... the ONLY goal is to grab attention and get the click.
Conte para a gente quem é você e quem é seu público alvo
Requisitos
I need...
A 300X250 banner.
I've provided an example of the 300X250 banner. You'll use the exact ad copy in my example, along with the provided image to create a new 300X250 ad.
Rearrange, the copy/images as you like...try adding a border )(maybe a red dashed border around the outsisde?)...try doing some sort of cool handwritten font... highlighting...whatever you need to do to GRAB the eye, and get the click.
Only requirements are, you must use the existing ad copy and image... (if you absolutely have to, you can "trim" the ad copy... but be careful.)
Thanks... and good luck!
Nós encontramos alguns concursos semelhantes que você pode gostar