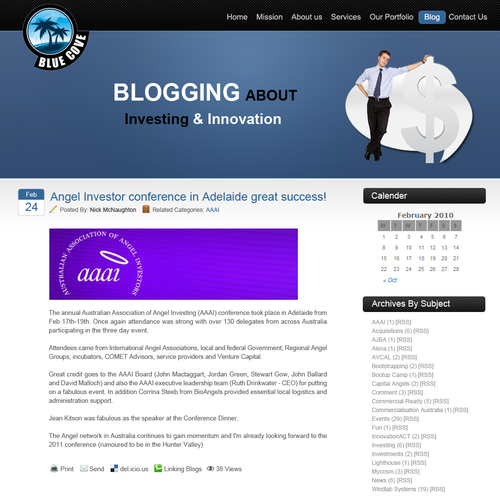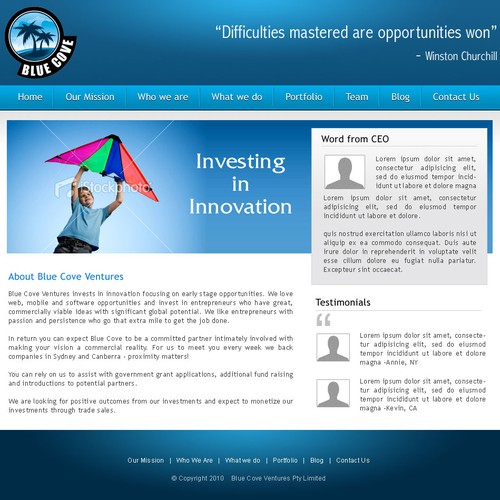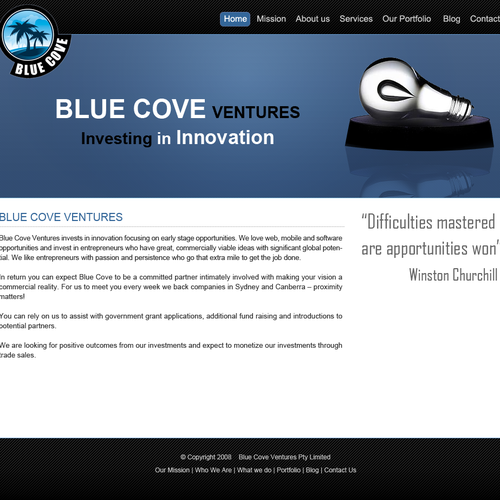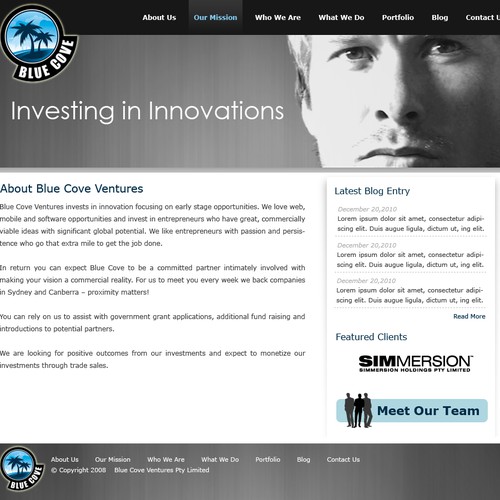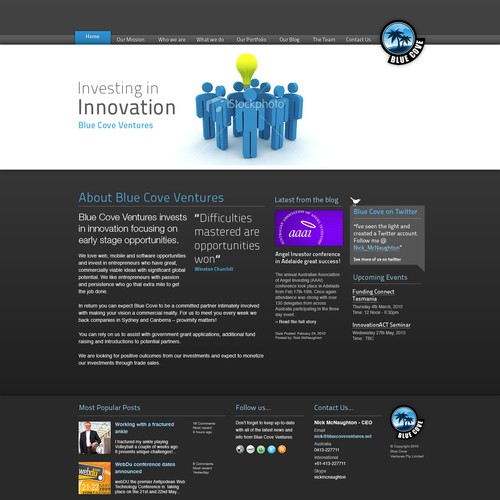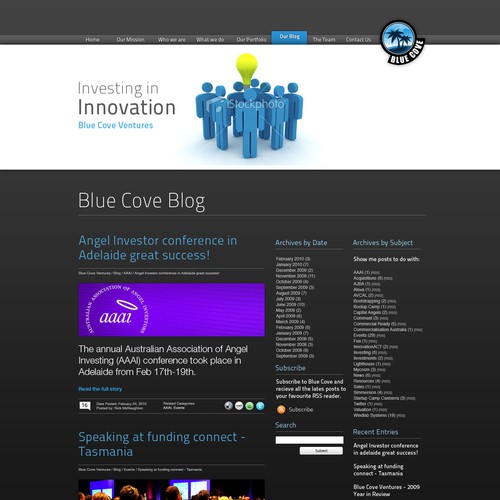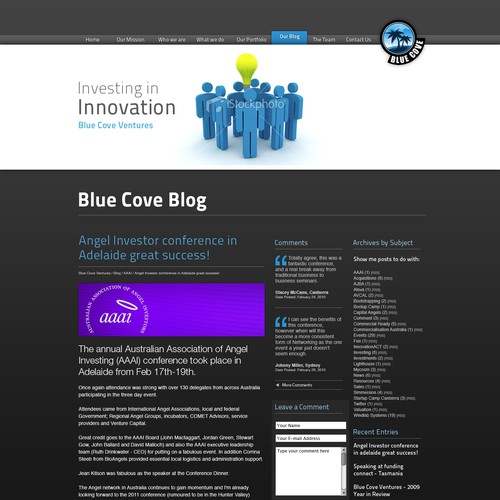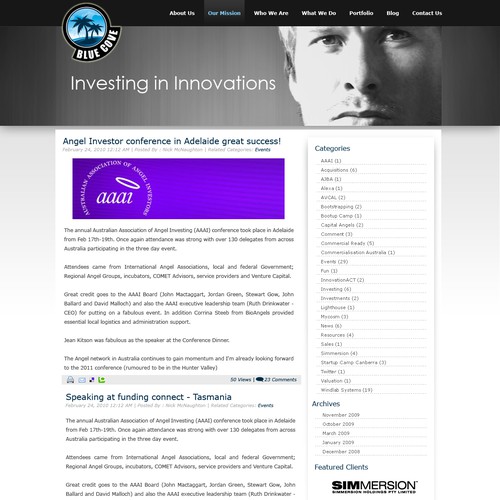 Como BlueCoveVentures começou a jornada do(a) templates para wordpress personalizados
Visão geral
Blue Cove Ventures – http://www.bluecoveventures.net – is an early stage Venture Capital company based in Australia. We are going through a brand refresh and have recently commissioned a new logo (enclosed). We now need to refresh the website incorporating the new logo and improving the look.
Conte para a gente quem é você e quem é seu público alvo
Limited Partners, government agencies, other VC's, Angel Investors, people checking references
Requisitos
We need a custom WordPress theme/design for our new site. The majority of the content is static and will not change. The most active page is the 'blog'. The site contains a home page (including 'About' information), Our Mission, Who we are, What we do, Portfolio, Blog, Contact Us, I also need a new page 'Team'. The site is currently using BlogCFC http://www.blogcfc.com but we are migrating to WordPress. The design should respect the colours and theme of our new logo but still be professional and corporate (nothing that looks like a holiday company please!). The font should be clear crisp and corporate.
Flash Animations are welcomed.
We require the ability to add video/m4a and audio/mp3 to the site via the admin.
IMPLEMENTATION
We will provide access to a Wordpress site/admin for development. The project is complete once the theme and content is in place within the WordPress site and all approved. Please note - you have access to upload plugin/extensions for WordPress.
Nós encontramos alguns concursos semelhantes que você pode gostar