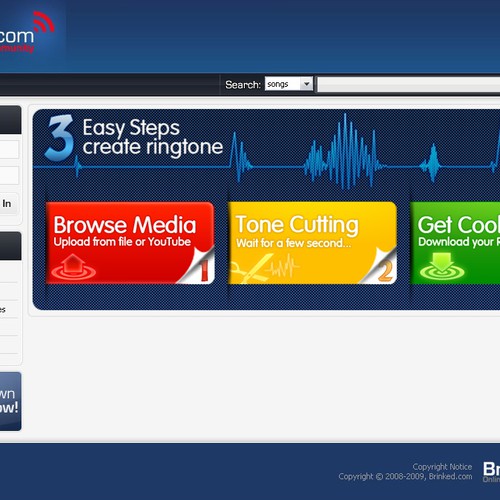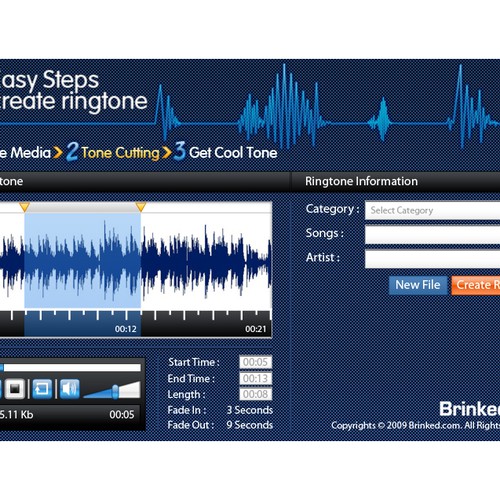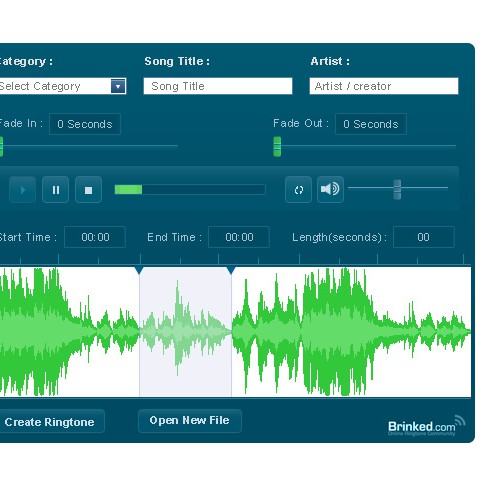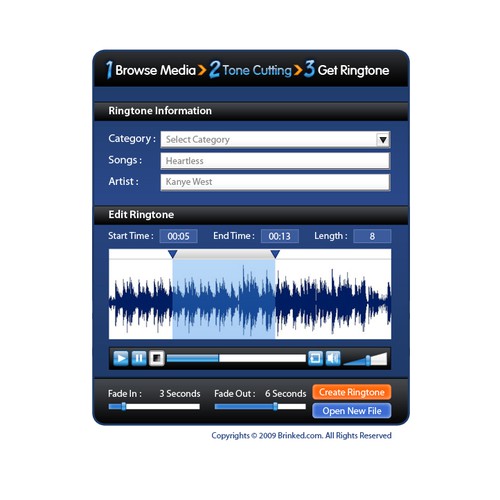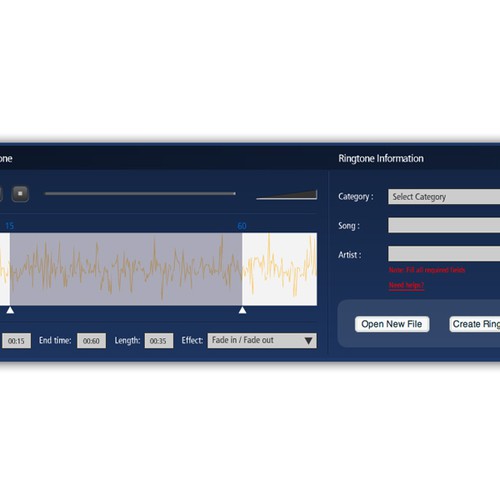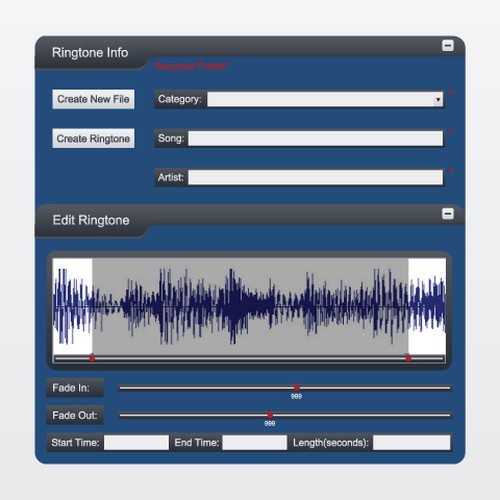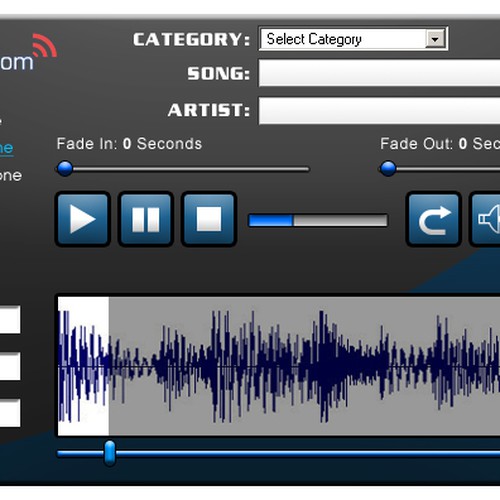 Como brinked começou a jornada do(a) outro tipo de design gráfico
Resumo
Need my online ringtone creator utility redesigns for flash. This design should be done vector. Need it clean and user friendly.
O que te inspira e como você imagina o design para seu negócio?
I am having my current online ringtone creator found here: brinked.com/create-ringtone.html  (screenshot: brinked.com/brinked.jpg)replaced with a flash one that is user friendly.
I Would like it to be similar dimensions as the one from thetones360.com (screenshot: http://www.brinked.com/360.jpg)
It should have the same exact features as my current ringtone creator.  Most important is that it should be user friendly.  Should consist of about a 3 step process.  Please use both of the applications to get a feel for them.
I would like the design to match my current site, but neutral colors will also work so long as its clean and user friendly.
Sim
- clean design
- very user friendly
- easy to navigate and use
Destaques grátis
Concurso aberto

Garantido

Rápidos
Nós encontramos alguns concursos semelhantes que você pode gostar