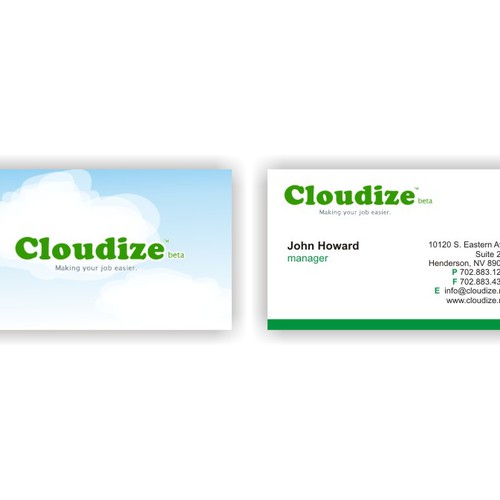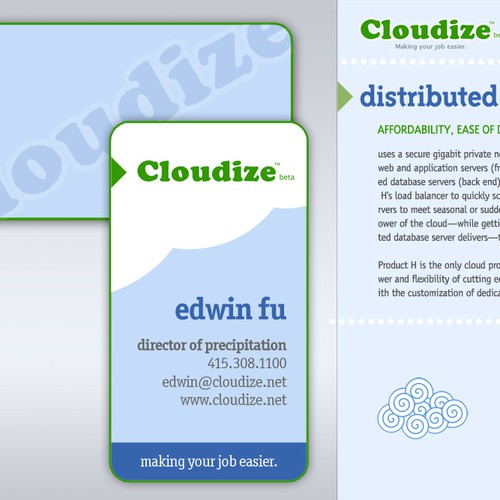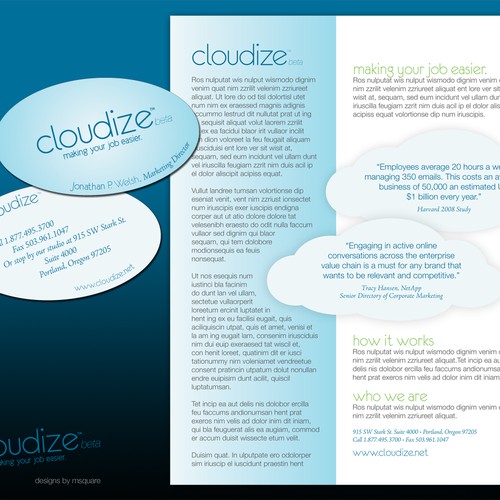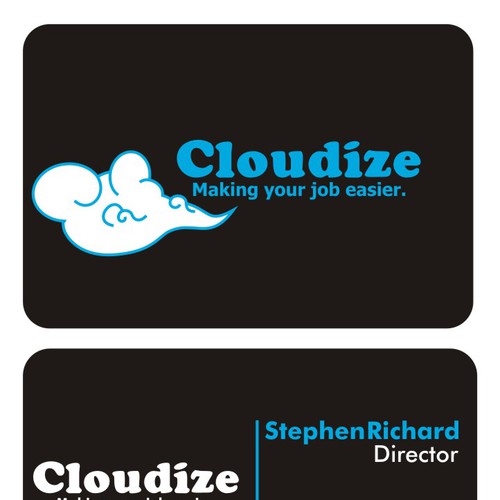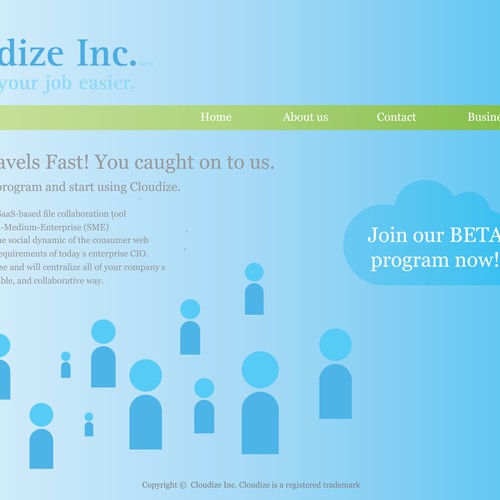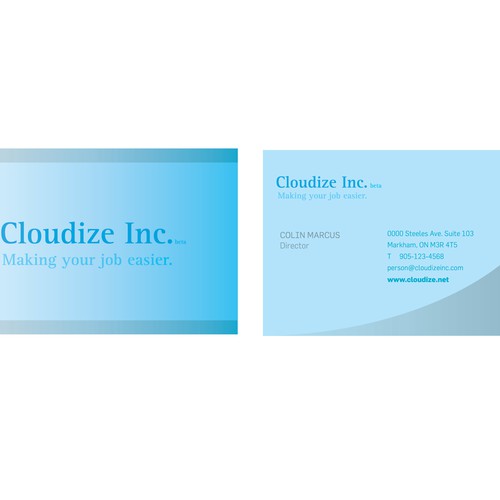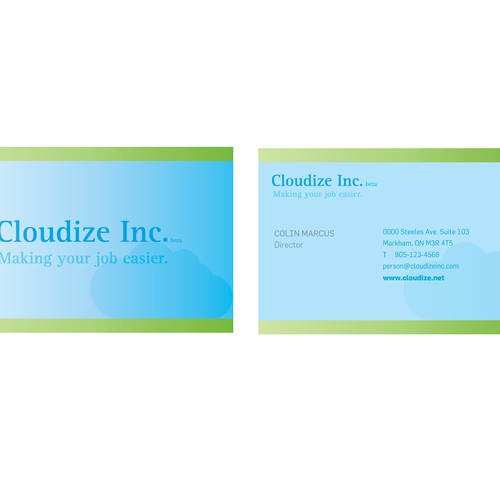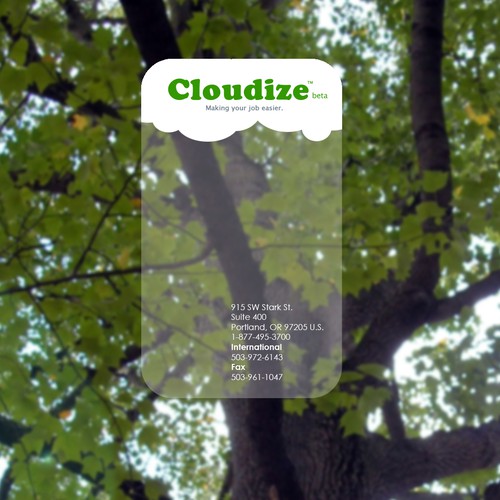 Como Cloudize começou a jornada do(a) papelaria
Resumo
I need some stunning business cards and a 1-page product overview ASAP. Essentially I need:
- Really cool design for the bus cards
- The layout, icons, type, font for the 1 pager - I'll also need room for a screenshot
O que te inspira e como você imagina o design para seu negócio?
Sim
For the business cards, I need them two-sided with:
NOTE - YOU DON'T HAVE TO USE THE LOGO.If you have a cool type or font, I might be into that too.
Name
Title
Phone
here are some cool samples:
Não quero
Clouds are cool, but not too much play on the cloud theme. I also dont want a copy of the site.
Nós encontramos alguns concursos semelhantes que você pode gostar