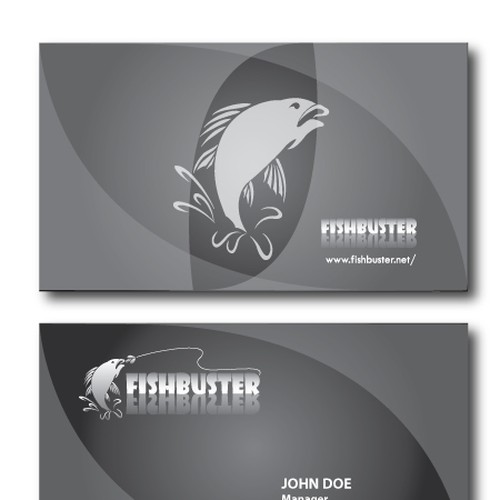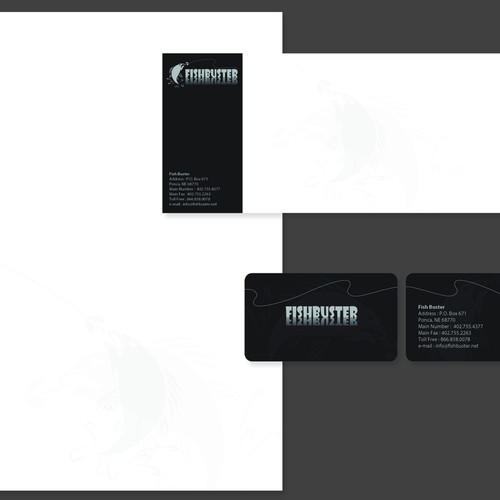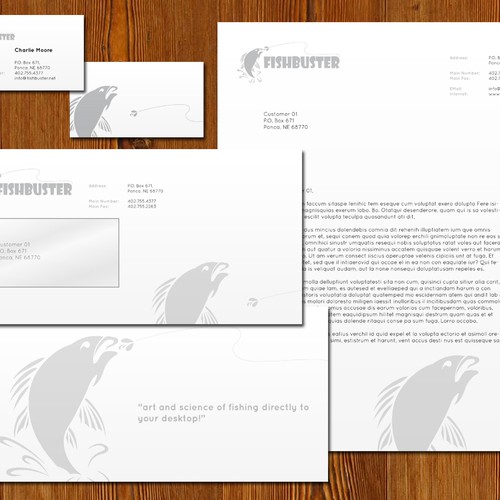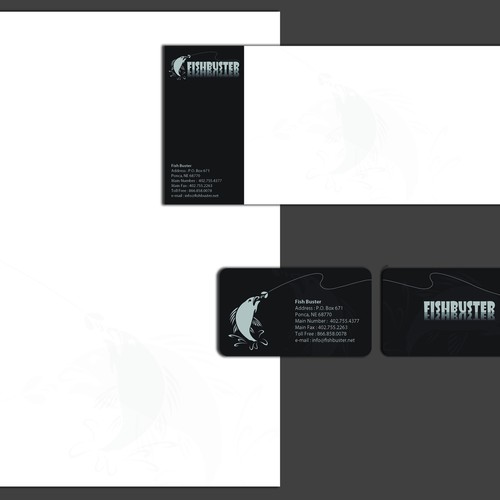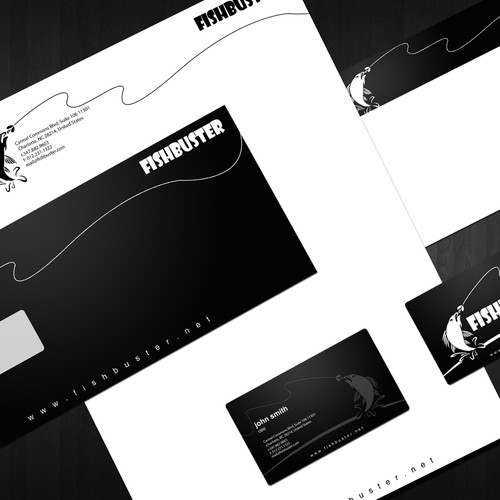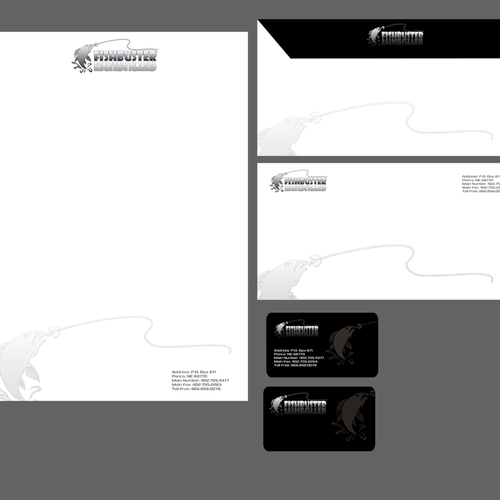 Como FishBuster começou a jornada do(a) papelaria
Visão geral
FishBuster, Inc. is a new company focusing on outdoors-related internet and mobile applications. We have a celebrity endorser in Charlie Moore of ESPN's top rated outdoors-related show "Beat Charlie Moore." We have been featured on ESPN, Fox affiliate morning shows, multiple radio shows, and a number of the top outdoors and tech websites.
Visit http://www.fishbuster.net for more details.
As a side note, we also sponsored a car in the Richmond, VA Nationwide NASCAR event to benefit a disabled veterans charity earlier this year. We are proud supporters of the American Legion sponsored group, Vets on a Roll.
Conte para a gente quem é você e quem é seu público alvo
We skew to a largely male demographic ranging in age from 25-45 that are highly affluent business types. These design materials will be used in our corporate communications as well as sales and promotional materials.
Requisitos
The goal is to get stationary designed that reflects our brand goal:
- high end applications geared at affluent individuals
Our application designs our generally more bold and glossy, however the stationary should be more "professional" looking. I am leaning towards more traditional corporate designs.
The outdoors can be referenced in the design, but I prefer to stay away from "rustic" or overly outdoorsy imagery. When in doubt, think ESPN logos and graphics.
I have attached logos, ad creatives, and some shots from the NASCAR event. Feel free to modify them in any way to fit your design concepts.
Nós encontramos alguns concursos semelhantes que você pode gostar