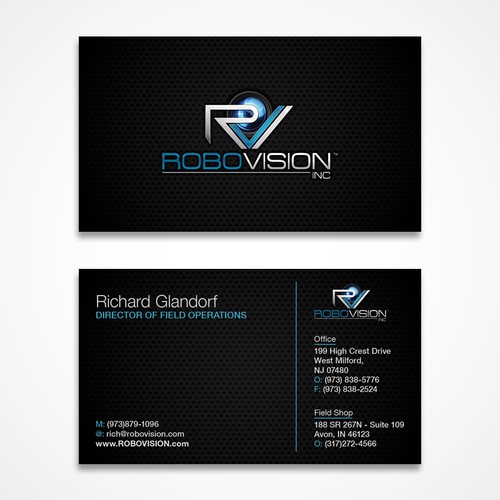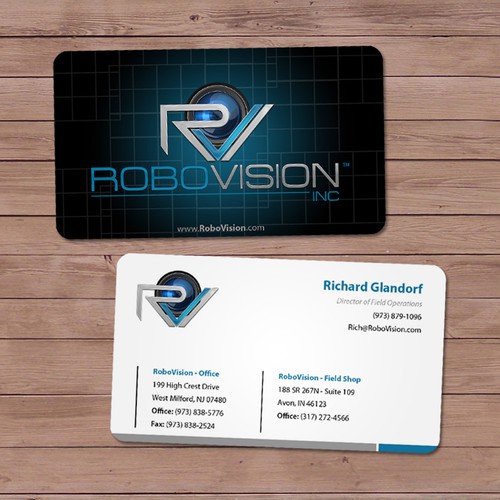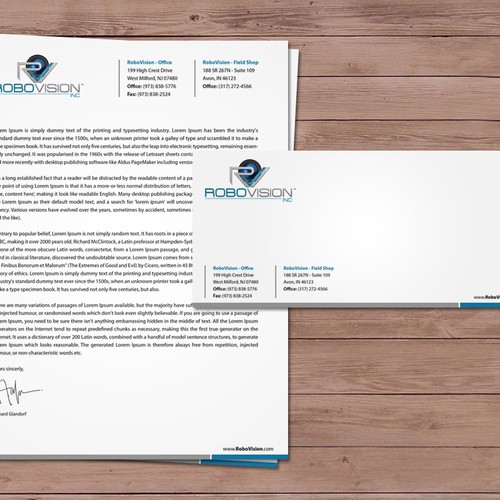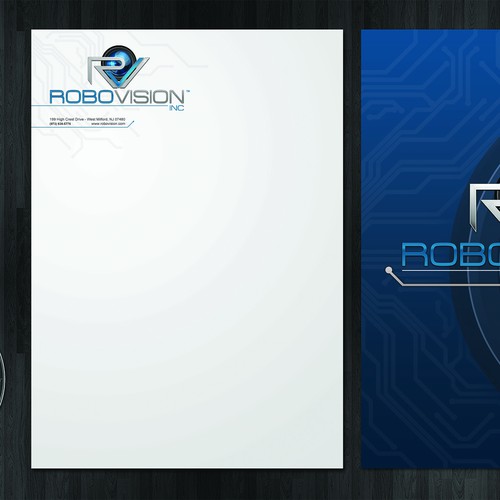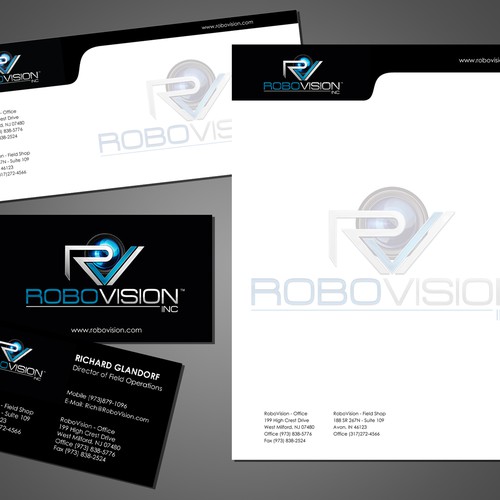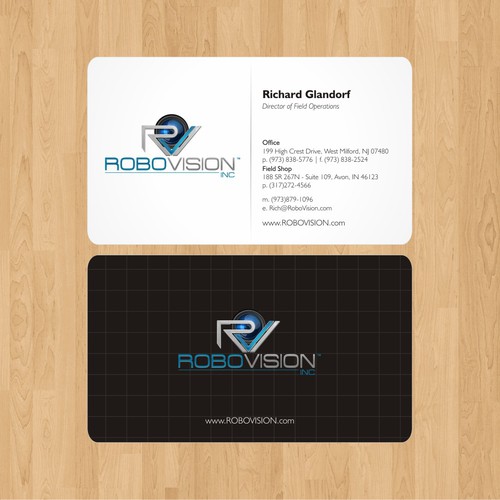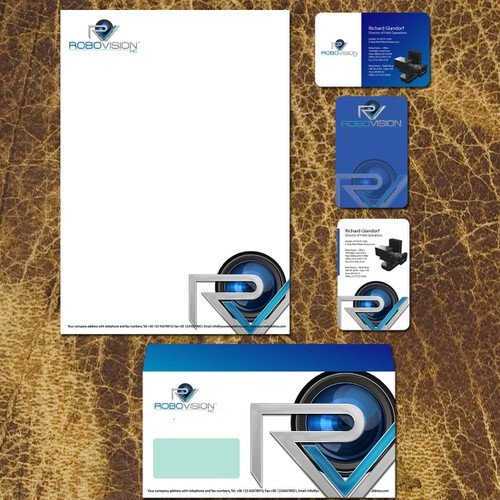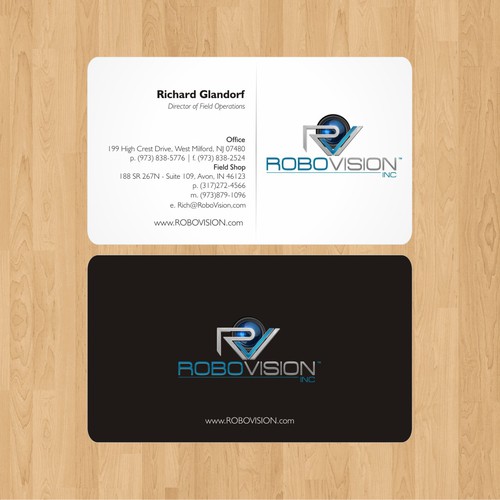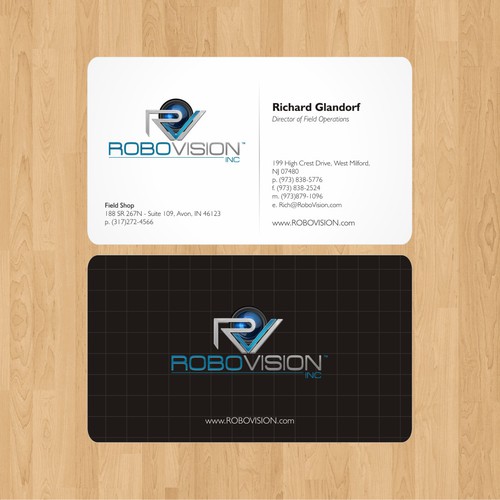 Como Rhglandorf começou a jornada do(a) papelaria
Visão geral
We provide remote camera systems for live broadcast television events. We cover mainly sporting evnts including auto racing, football, golf and tennis. We also work in news and entertainment.
Conte para a gente quem é você e quem é seu público alvo
Broadcast television professionals who are tech savvy.
Requisitos
Looking for hi-tech looking business card / stationary combo to complement new website. (file uploaded)
The robotic head included is not required..
Richard Glandorf
Director of Field Operations
Mobile (973)879-1096
E-Mail: Rich@RoboVision,com
RoboVision - Office
199 High Crest Drive
West Milford, NJ 07480
Office (973) 838-5776
Fax (973) 838-2524
RoboVision - Field Shop
188 SR 267N - Suite 109
Avon, IN 46123
Office (317)272-4566
Nós encontramos alguns concursos semelhantes que você pode gostar