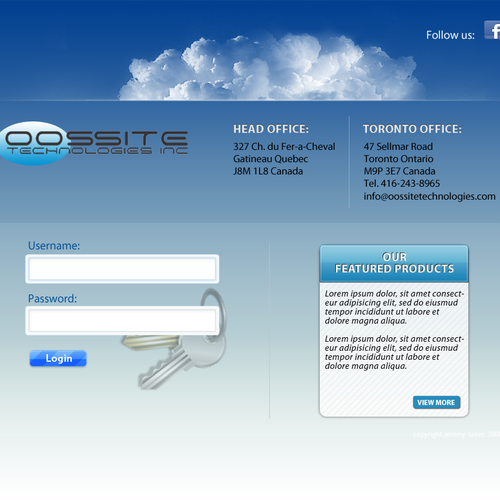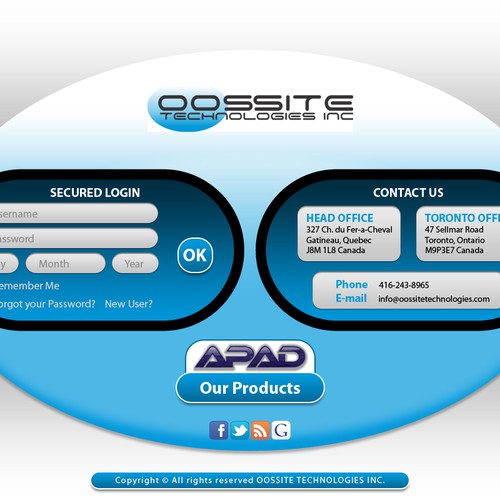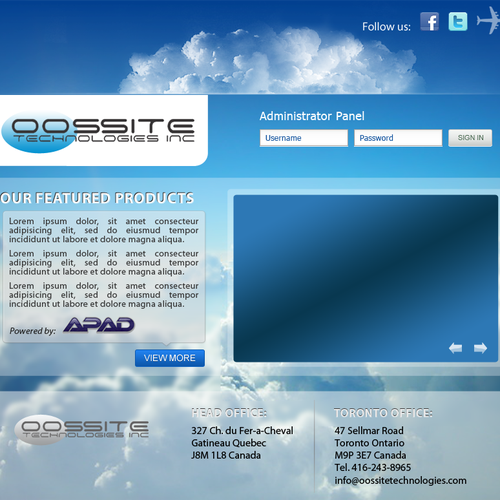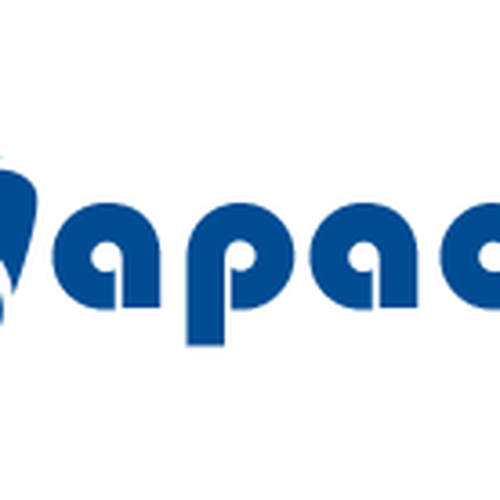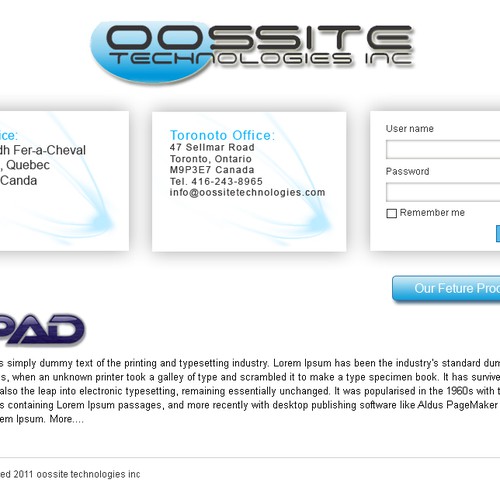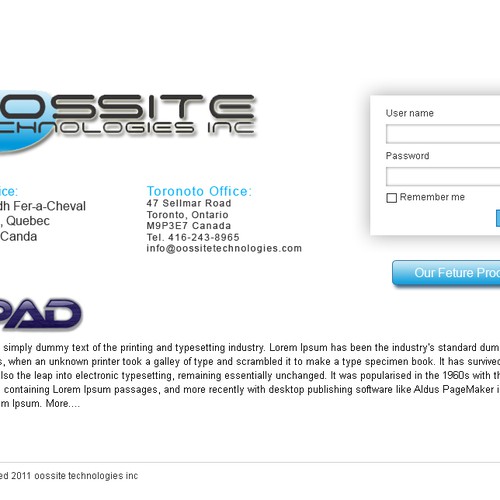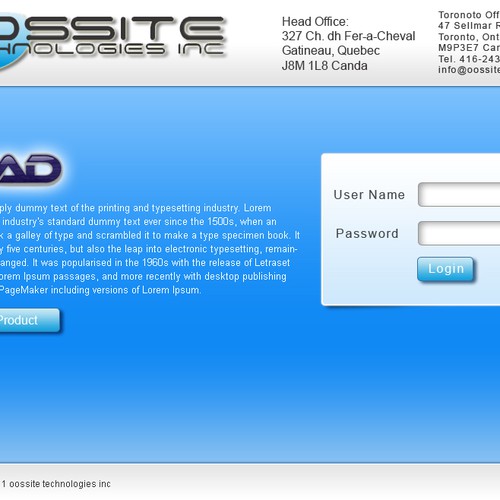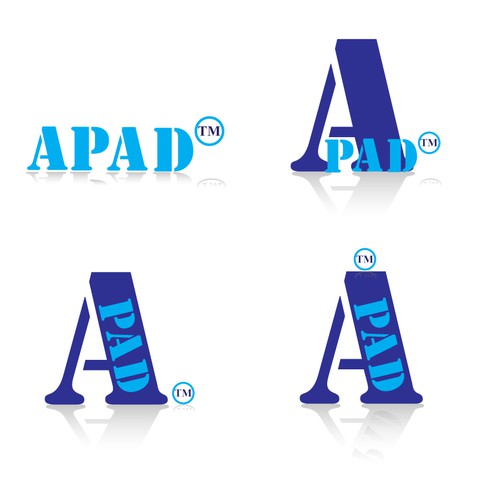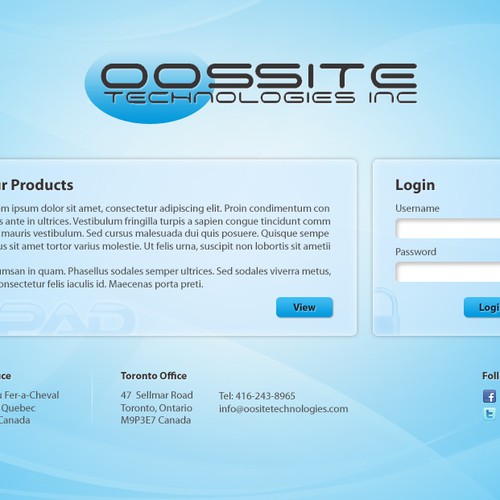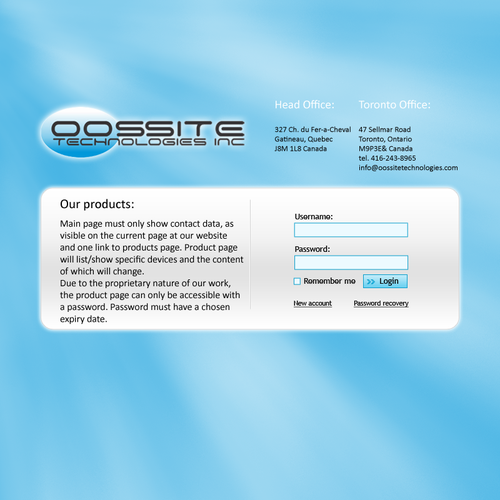 Como Entrance começou a jornada do(a) design de página na web
Como você é conhecido?
Oossite Technologies Inc.
Conte para a gente quem é você e quem é seu público alvo
Research, development and implementation of electronic loss prevention devices for retail.
Site existente
Sites para inspiração
The attached jpg is a device name which will be
Descrição das páginas
Main page must only show contact data, as visible on the current page at our website and one link to products page. Product page will list/show specific devices and the content of which will change.
Due to the proprietary nature of our work, the product page can only be accessible with a password. Password must have a chosen expiry date
Product page must incorporate a video player, images and text which we must be able to alter (within the template parameters).
There will not be a large amount of content at all.
Outras notas
The attached jpg is a device name which will be present at our site and on merchandise. The APAD logo is to be redesigned. The APAD logo is a Canadian registered trademark and all graphics representations of it must also include "TM". The attached graphical representation of APAD(TM) is for reference only.
Nós encontramos alguns concursos semelhantes que você pode gostar