Os designers estão trabalhando neste concurso
Creative designers wanted!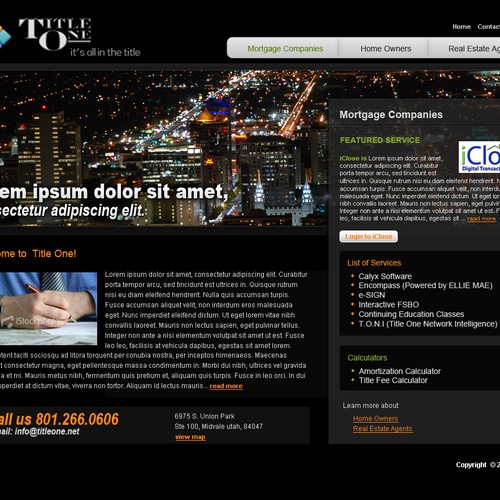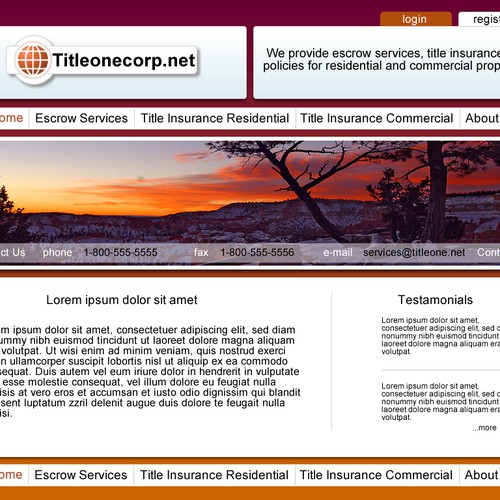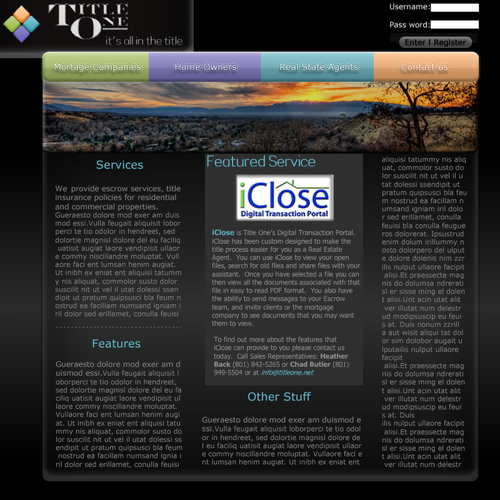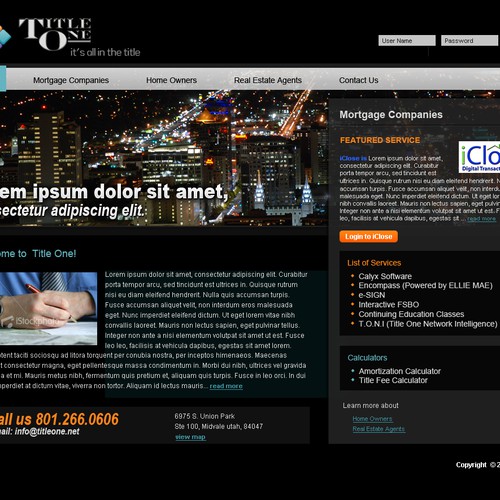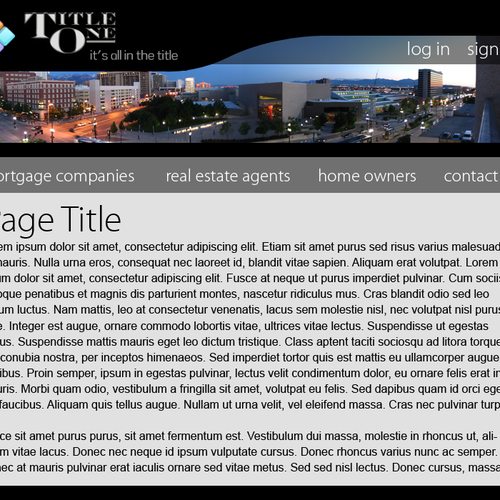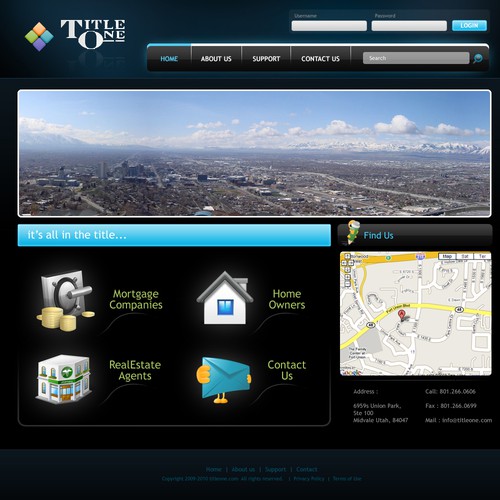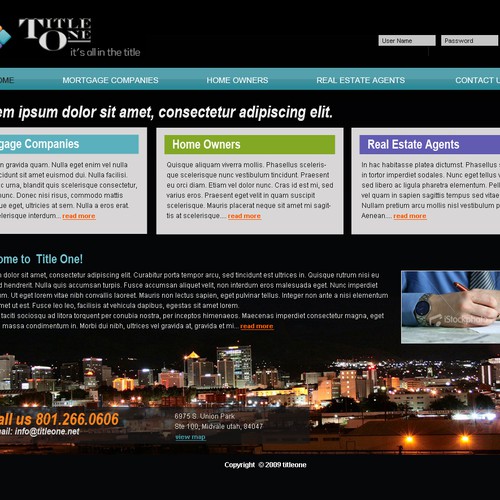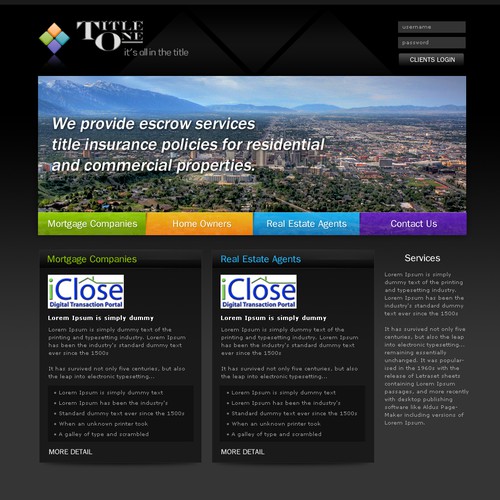 Como TitleOne começou a jornada do(a) design de site
Visão geral
Title insurance company located in Utah. We provide escrow services, title insurance policies for residential and commercial properties.
Conte para a gente quem é você e quem é seu público alvo
We have two targets . Individual consumers (they can chose their title company), Real Estate, and Mortgage Brokers, and even Attorneys.
Age Group : 23+ is our main age group.
Requisitos
1. Business professional. Want the appearance of elegance and professionalism.
2. No Cartoons
3. Use existing logo found at titleone.net
4. Tab for login (or some mechanism so my clients can login).
5. I like dark colors, but you can use your creativity. Photos of the area that we service (iStock Photo pictures, Salt Lake City Valley) would be nice.
6. Not too busy.
Nós encontramos alguns concursos semelhantes que você pode gostar