Os designers estão trabalhando neste concurso
GUARANTEED: Redesign for student news publication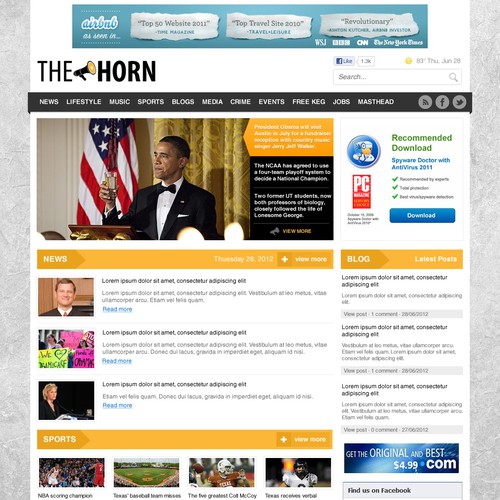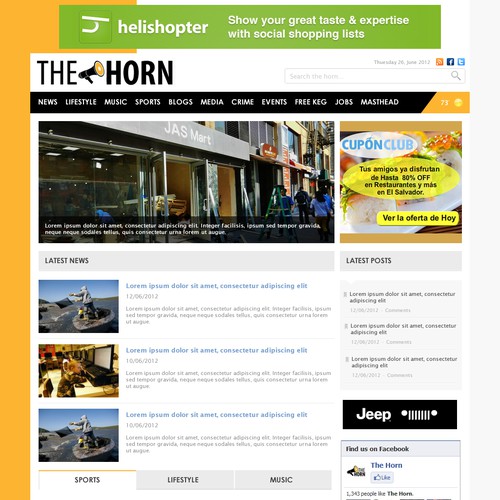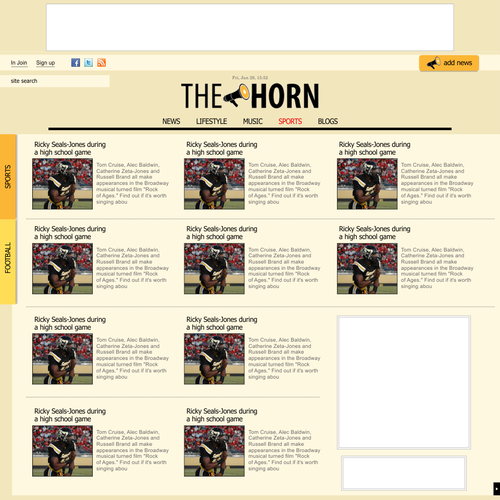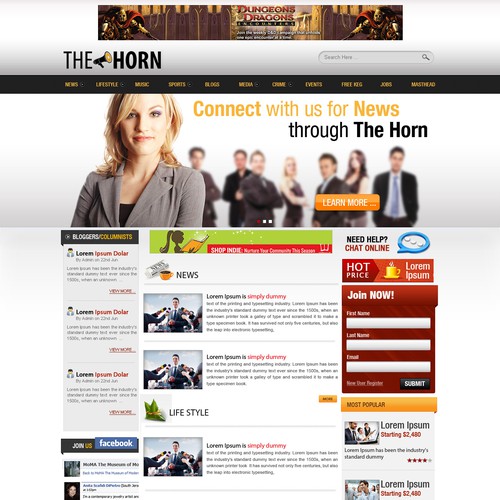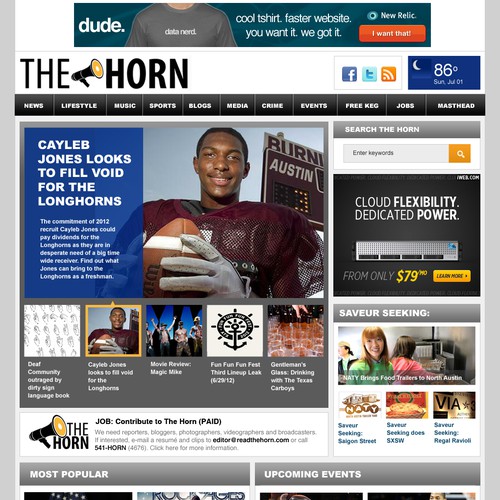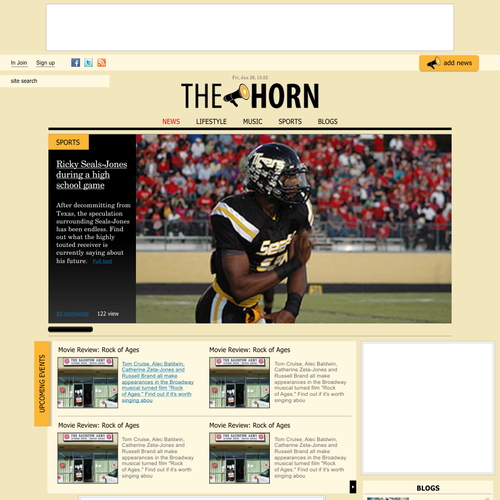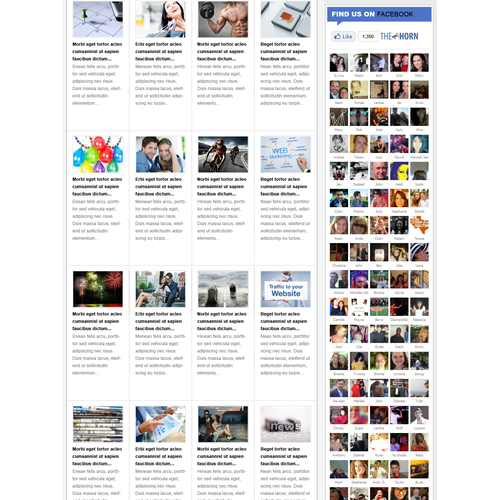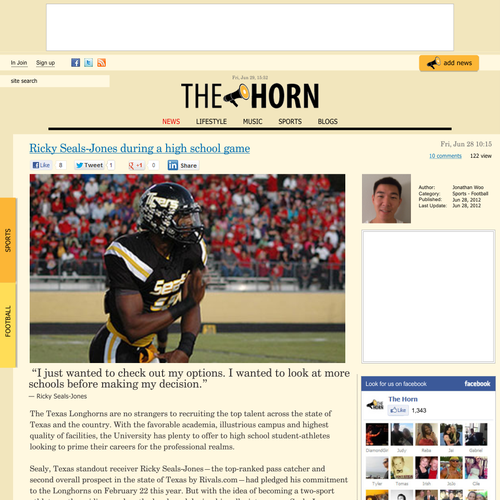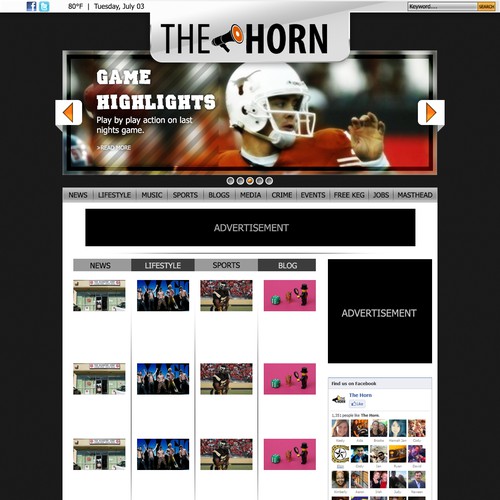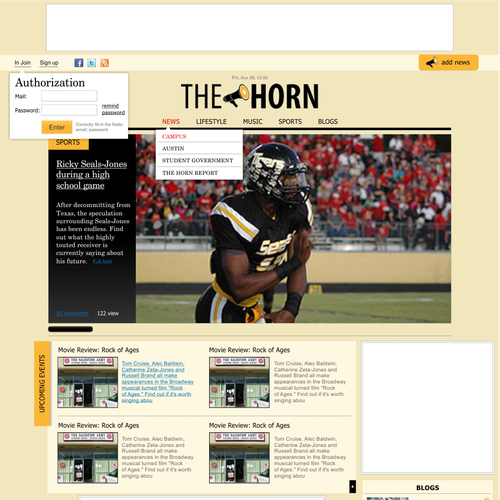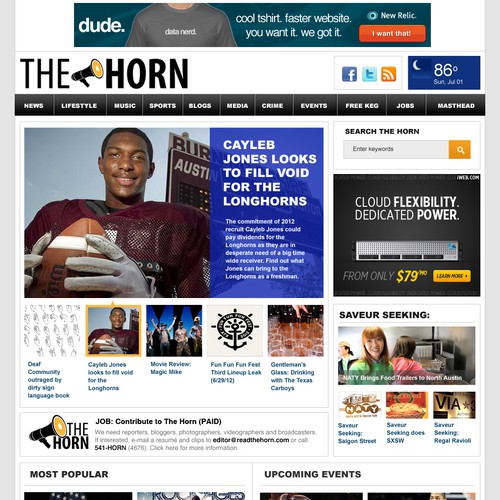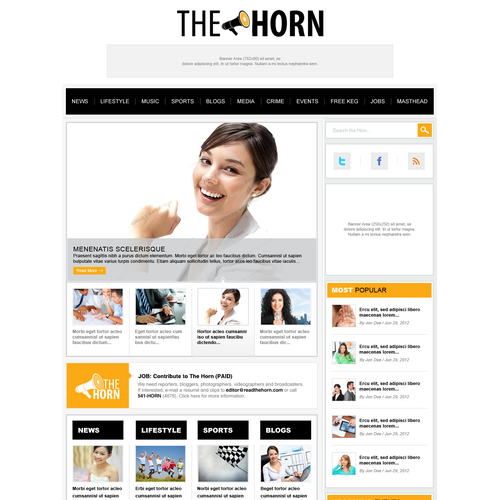 Como The Horn começou a jornada do(a) design de site
Conte para a gente quem é você e quem é seu público alvo
We are an independent student publication for the University of Texas at Austin. The majority of our readers (and staff) are college students between the age of 18-24 years old. 
Qual o segmento que sua empresa está mais relacionado?
Comunicação
Site existente
O que você tem em mente sobre o estilo e o tema doweb page?
Our readers are young and free our style should reflect. At the same time, we want to be viewed as a credible news source that students can rely upon. Think more college senior than college freshman.
Descrição das páginas
Our homepage displays all our content across 4 main categories: News, Lifestyle, Music and Sports. It also displays the latest from our bloggers/columnists as well as lists of "most popular" and upcoming events . There are 3 ad units: 782x90, 250x250 and 468x60 in size.
The inner page displays specific content in various formats, including news articles, photo galleries and blog posts. Legibility of the headline and body text is important. Quick access to social sharing buttons is needed. There are 3 ad units: 782x90, 250x250 and 234x60 in size.
O que evitar
We would like to keep the logo as is. Besides that, we are open to anything and everything.
Outras notas
We are AJAX-capable and like moving parts such as dropdowns. Also, do not feel obligated to use Burnt Orange, the official color of UT.
Destaques grátis
Concurso oculto

Garantido
Nós encontramos alguns concursos semelhantes que você pode gostar