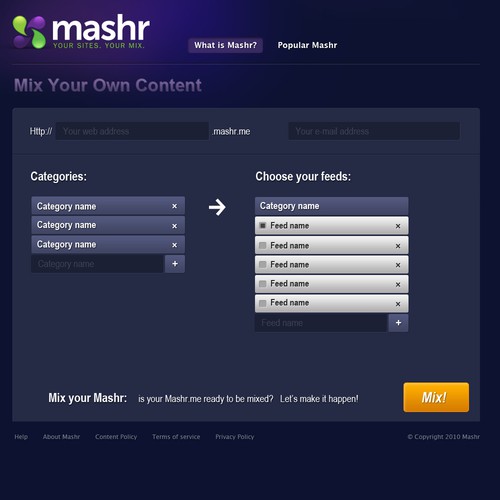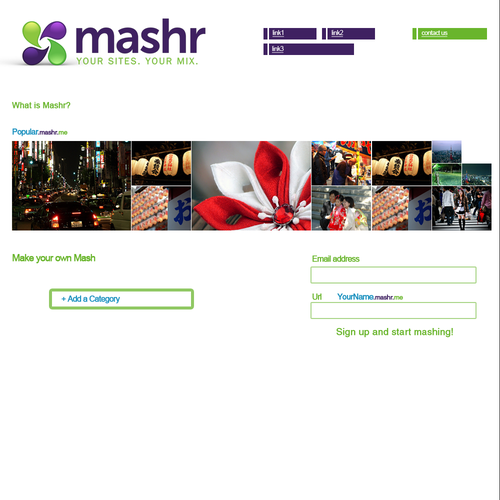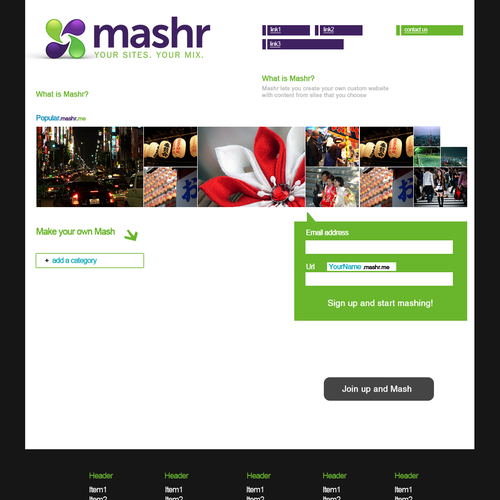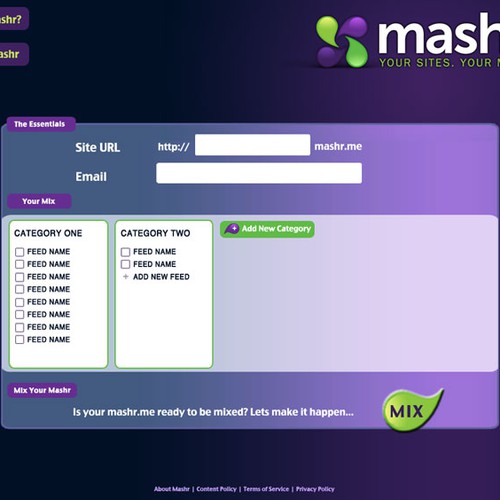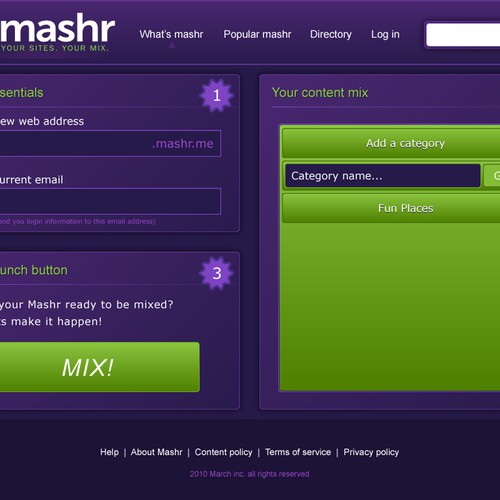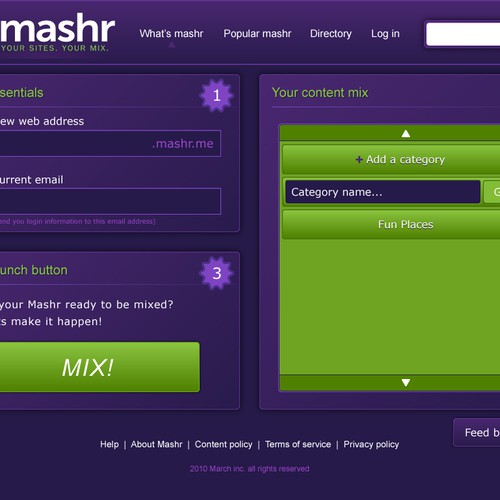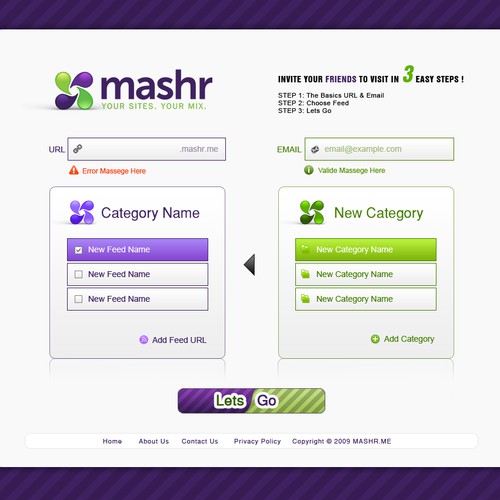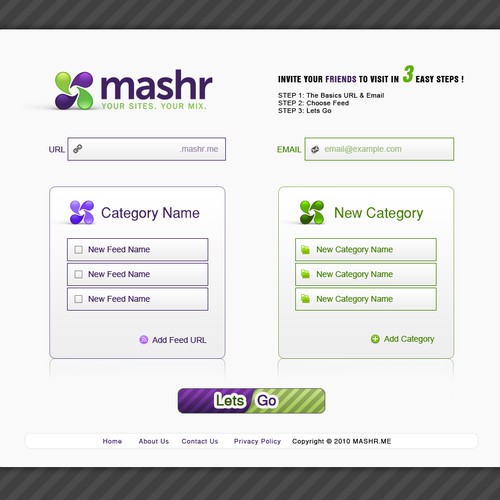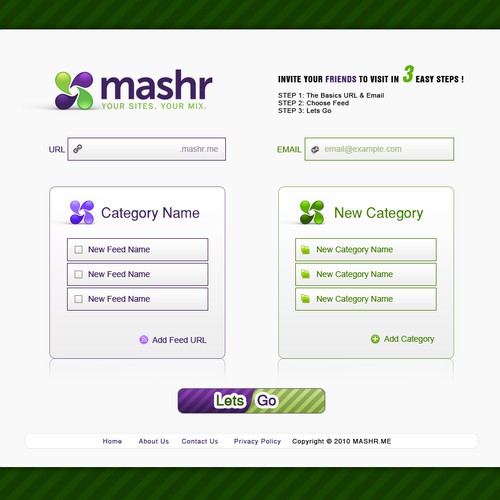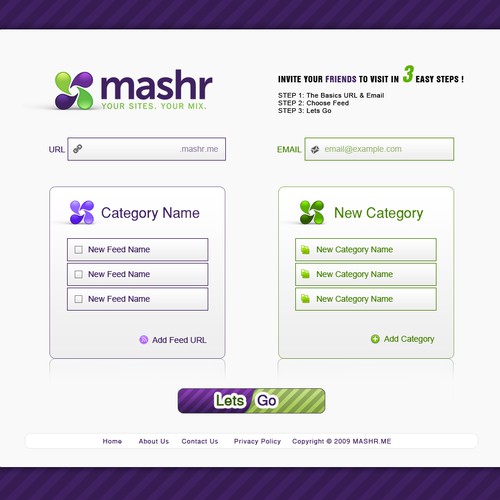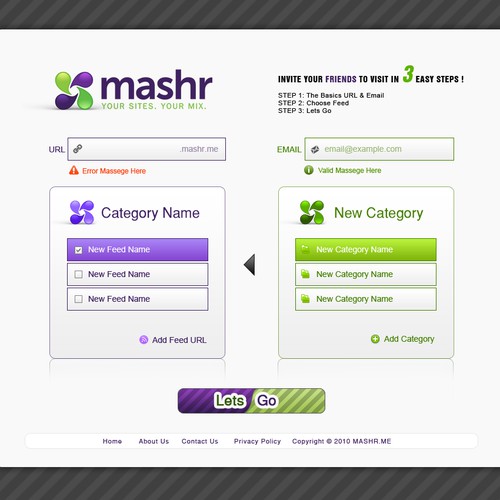 Como gordone começou a jornada do(a) design de página na web
Visão geral
Customerforce is launching a content aggregation site titled Mashr. You will be able to create custom websites which source content from sites that you choose. On launch, the only interaction will be between Mashr and the user but we want to explore ways to make Mashr a more social experience.
We used 99 designs to choose a logo and as a result we are using it to design our website. We loved the way designers worked with us to refine their ideas based on our feedback.
Conte para a gente quem é você e quem é seu público alvo
Wide. Unisex. Web users in general, but specifically, it must appeal to a mature audience (25 - 40) as well as a young one. It can't exclude anyone.
Our target audience care about form and usability, the site should personify this.
Requisitos
Designers have creative license based on our Mashr logo (attached). The color scheme should be based on the logo as well as the fonts and general style.
We want our site to be minimalistic but this does not mean we want large amounts of blank, white spaces. We think minimalistic can and should be colourful and friendly.
More importantly than anything however, users must think, "this looks cool -definitely something I want to be apart of." As such, we want you to be innovative in your designs.
We don't mind if you include extra to what we require as per the page details section, but it must work. Designs must feel cohesive and well concieved. I also don't want anything cluttered. A cluttered website is less usable and, usability is everything!
Descrição das páginas
This is a homepage design. Requirements are:
1) Prominant, but not overbearing placement of the Mashr logo.
2) Large, readable fonts. Sans-serifed.
3) Tabs. Tab headers, in no particular order, are:
What is Mashr?
Popular Mashr
4) A registration area. There should be two fields where site name and email address can be entered.
5) 'Add category' buttons. These expand into playlists when the user types in a new category. Each new button has it's own column. There can be a total of 6 columns so a fair amount of space is needed in the middle of the page.
6) Below this there should be a clickable button with the text, "Join up and Mash".
7) Clean color scheme.
8) Big 'Feedback' button on Right hand side
9) Bottom of the page small hyperlinks for help, about mashr, content policy, terms of service and privacy policy
Also note: This is a 2 page project. The second page wireframe will be loaded and given to the winning designer after the winning design has been chosen
Site existente
mashr.me (password protected)
Destaques pagos
Destaque na lista

Destaque no Twitter
Destaques grátis
Concurso oculto

Garantido

Rápidos
Nós encontramos alguns concursos semelhantes que você pode gostar