Os designers estão trabalhando neste concurso
$300 Prize for Template & Logo for domain sales site.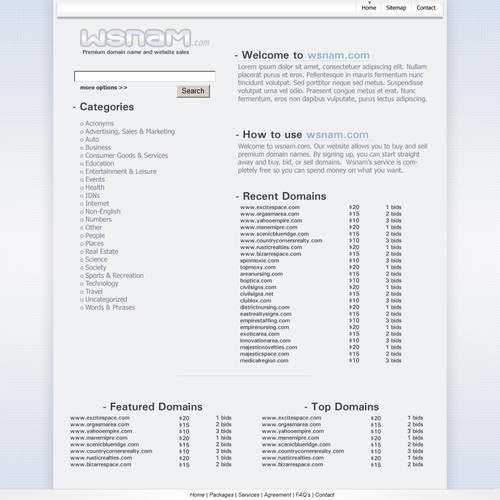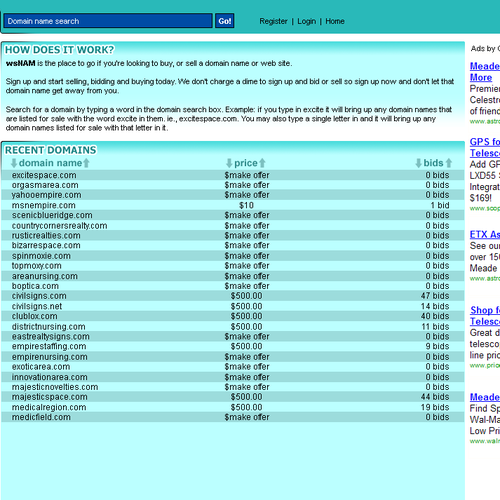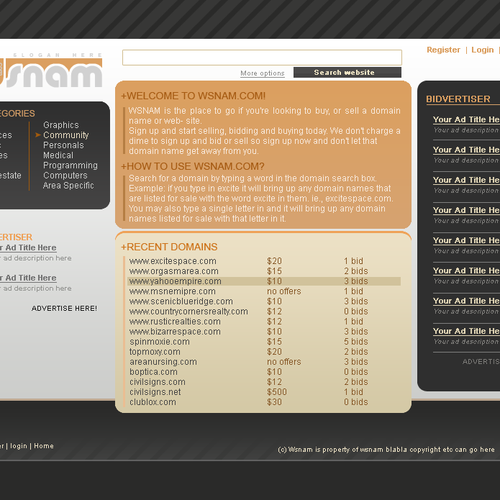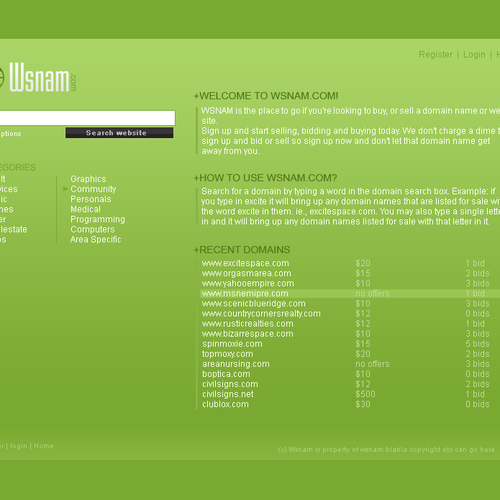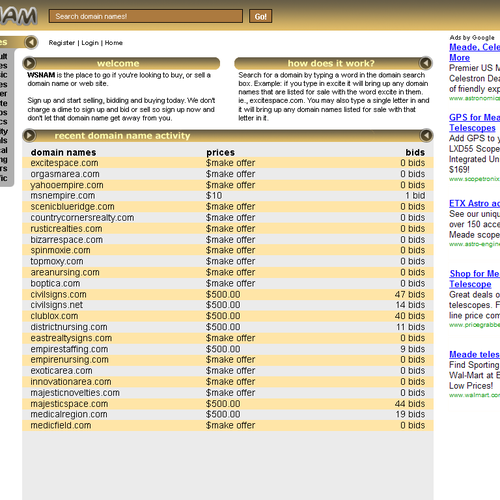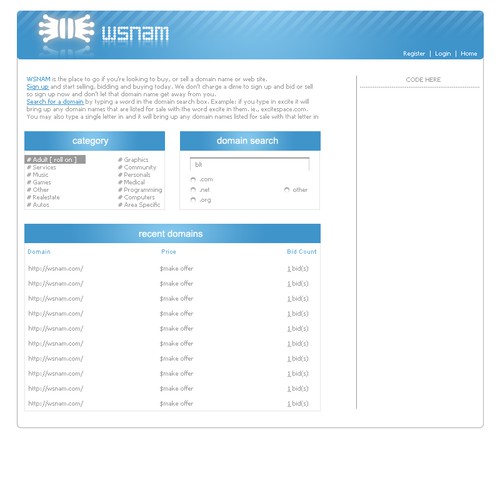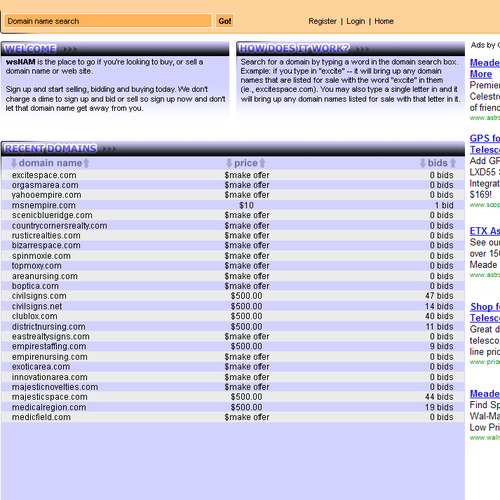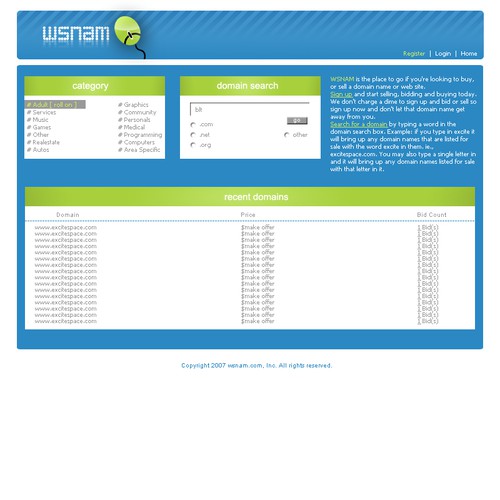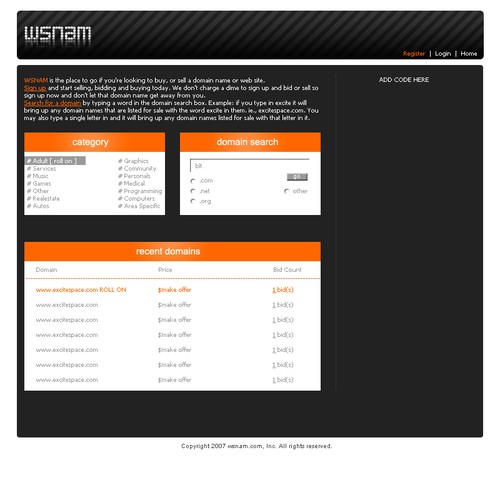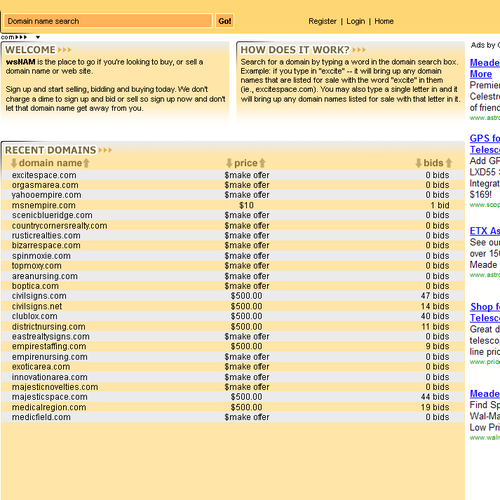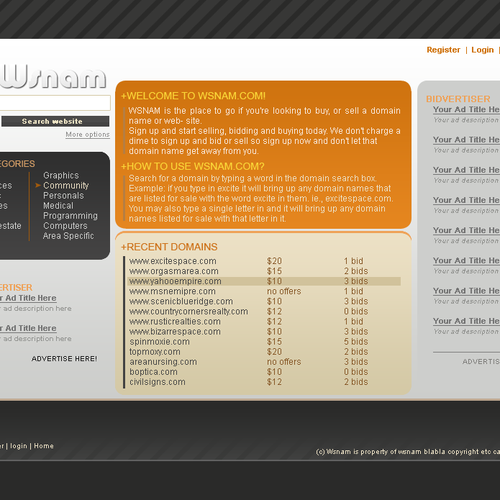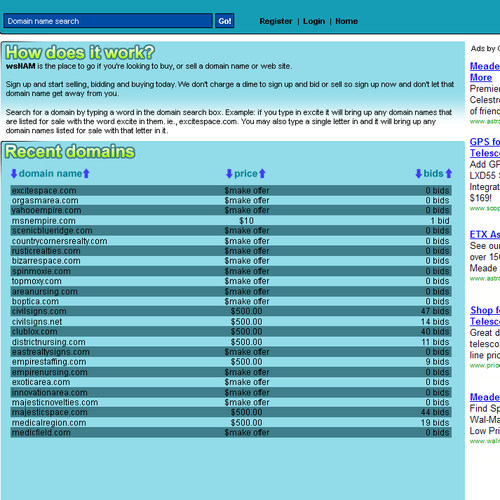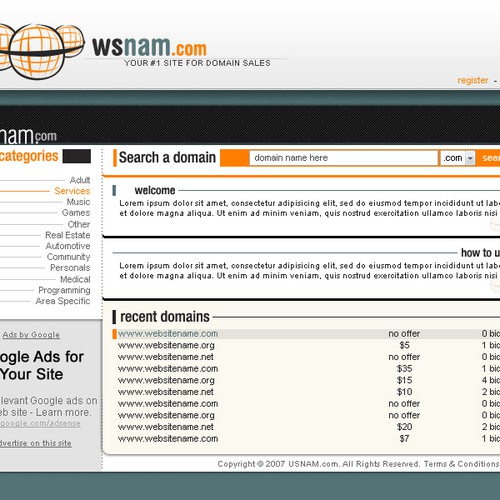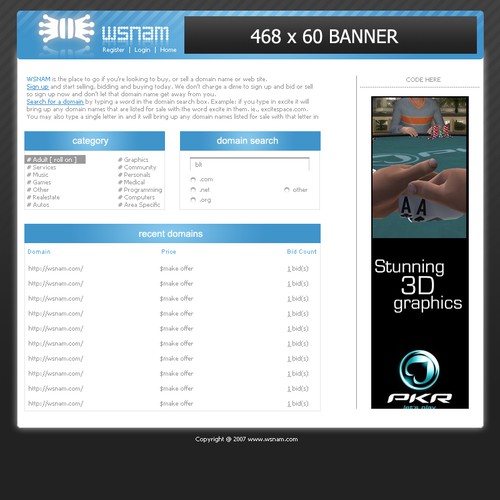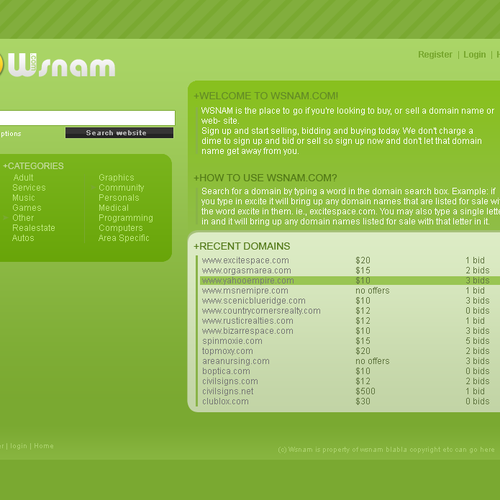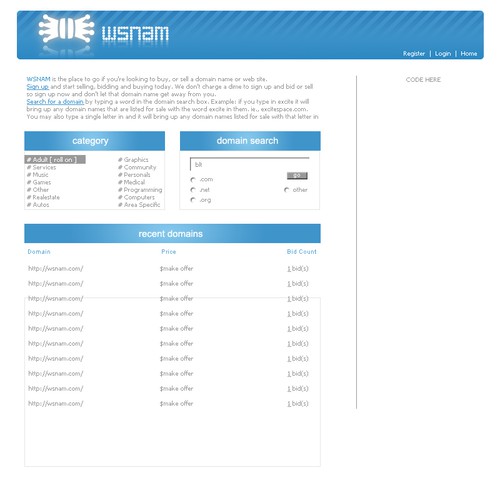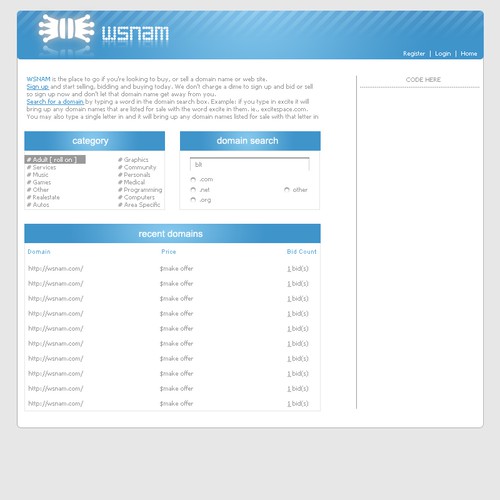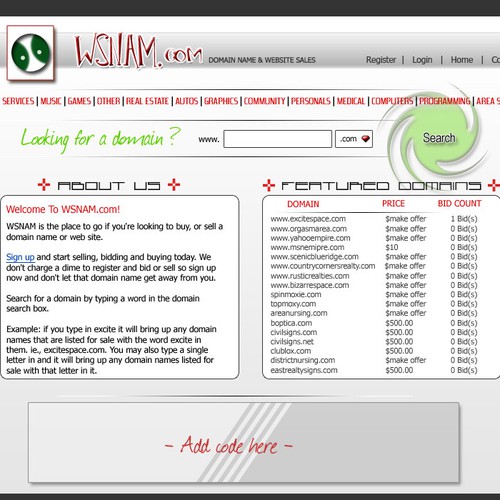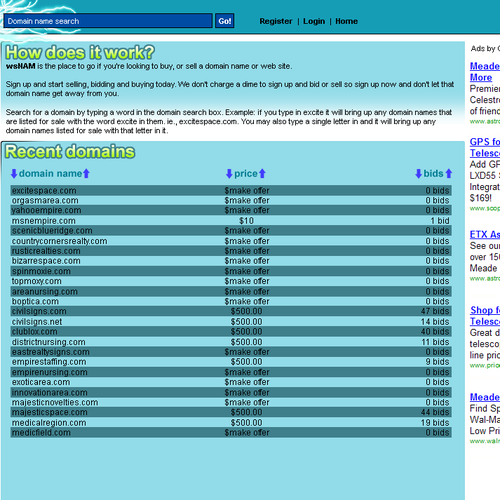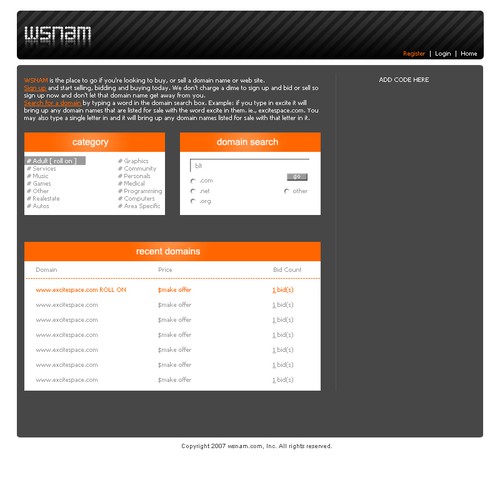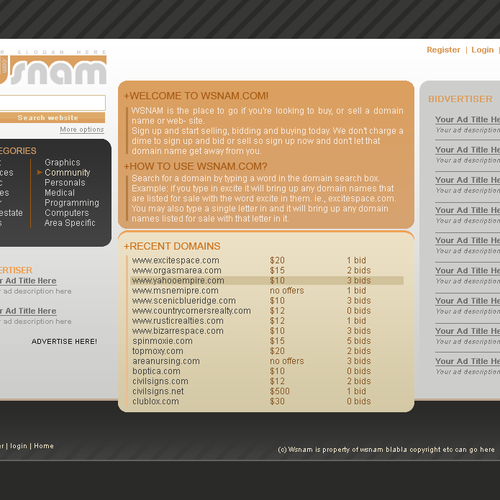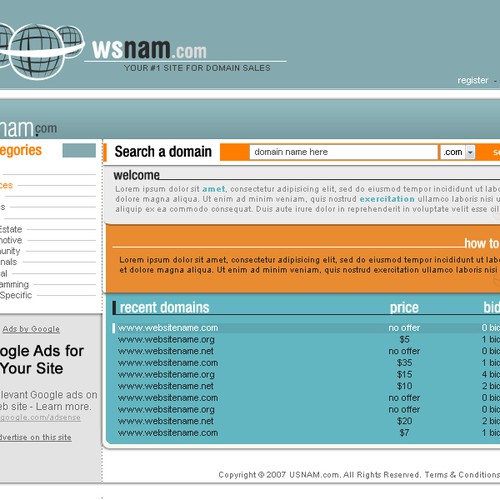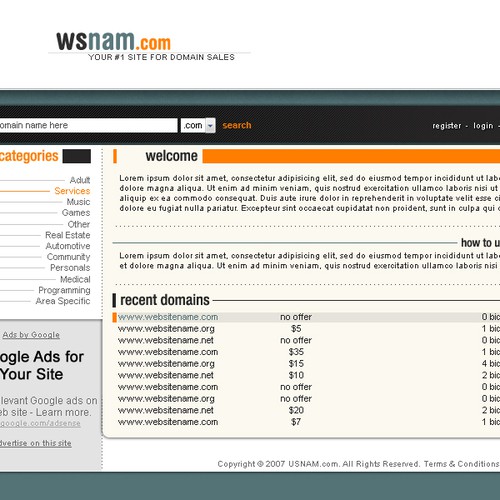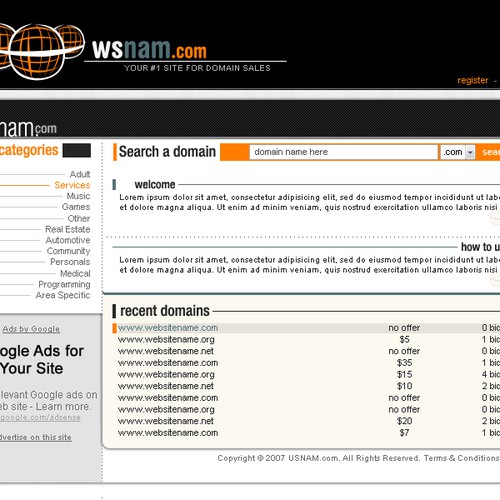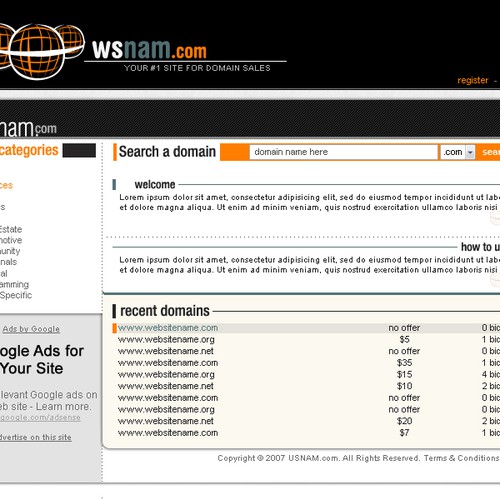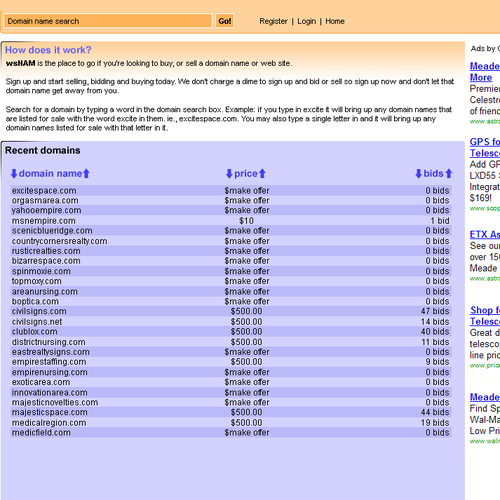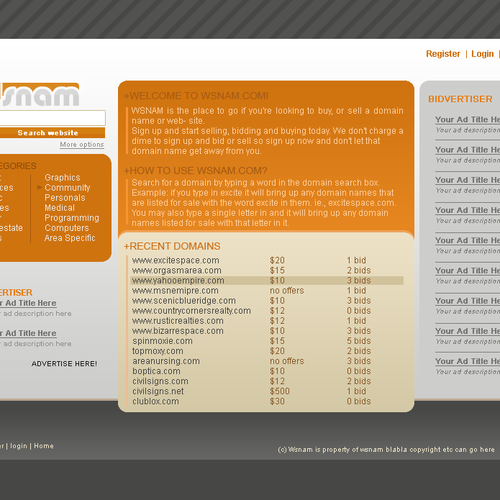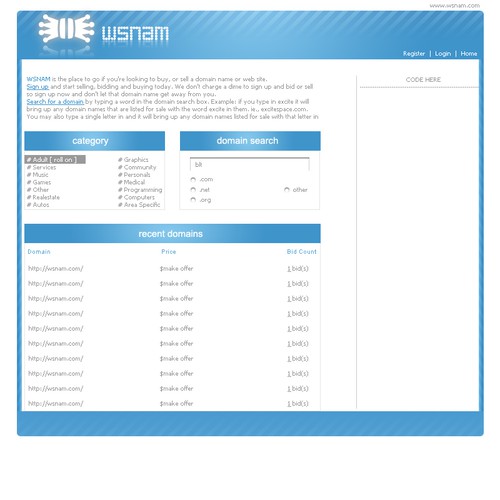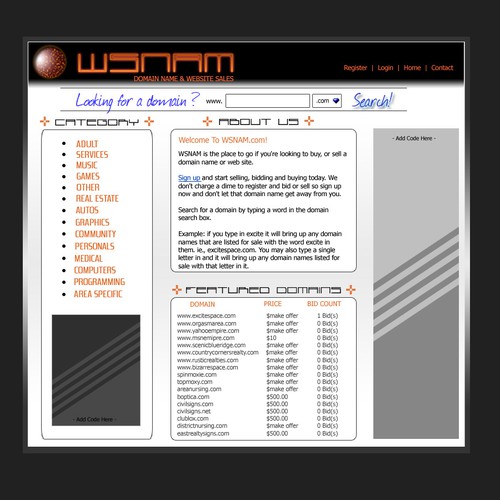 Como wsnam começou a jornada do(a) design de site
Resumo
need a neat catchy design for a domain sales web site wsnam.com
O que te inspira e como você imagina o design para seu negócio?
need a template and logo for a domain auction/sales site. template would either have to intergrated into exsisting site, or if someone already has an auction site template that can be modified to fit a domain sales site, then i would possibly consider that. be creative, but don't over do it.
you can downlaod the script that i'm using via this link. http://www.wsnam.com/downloads/DNscript.rar
Nós encontramos alguns concursos semelhantes que você pode gostar