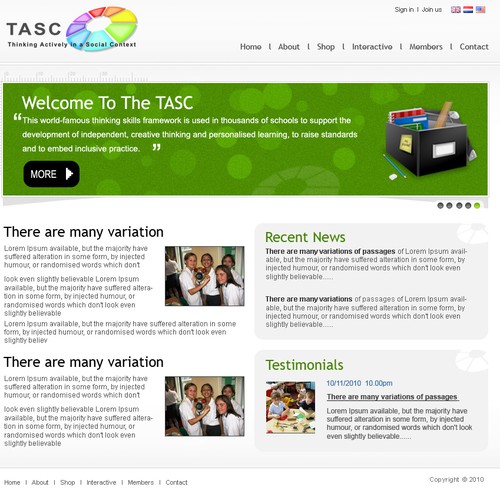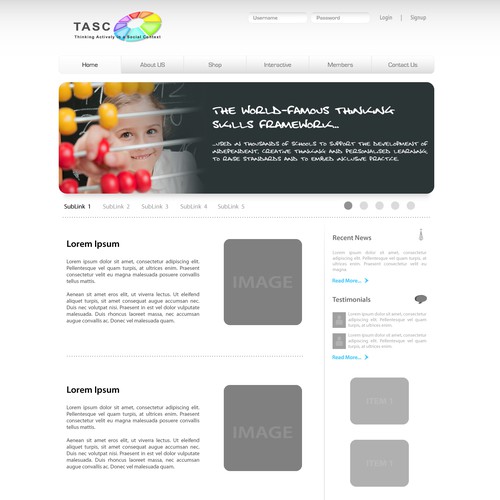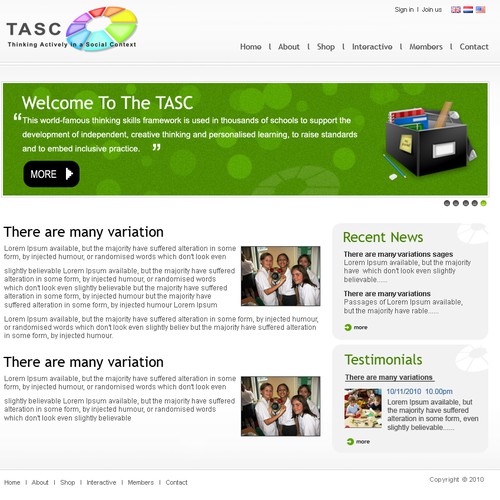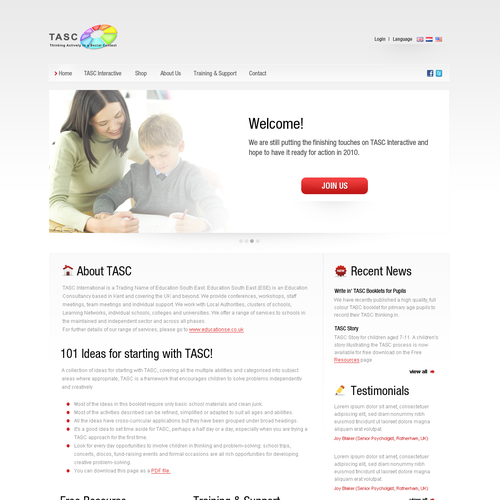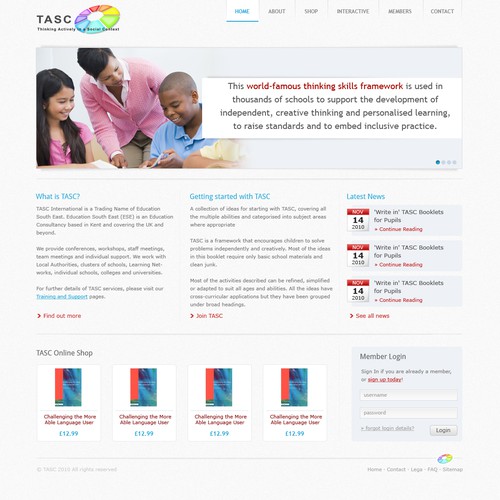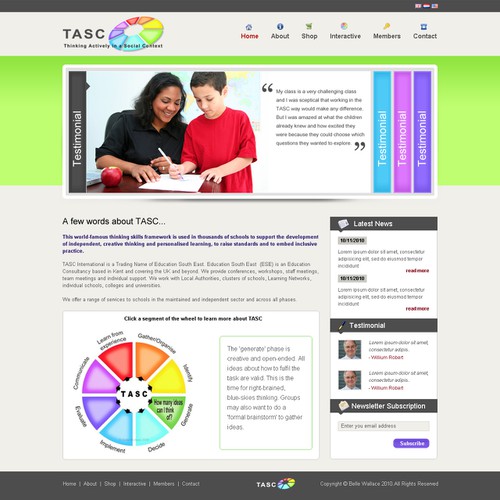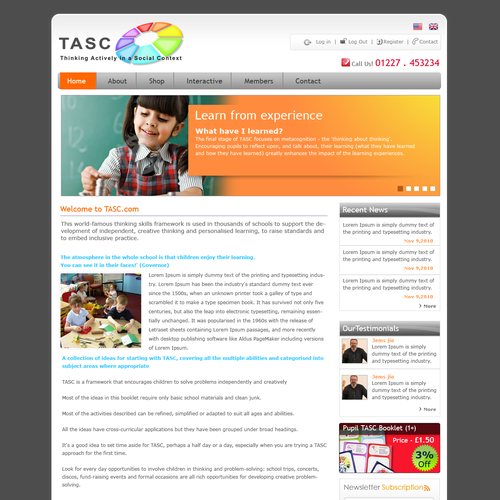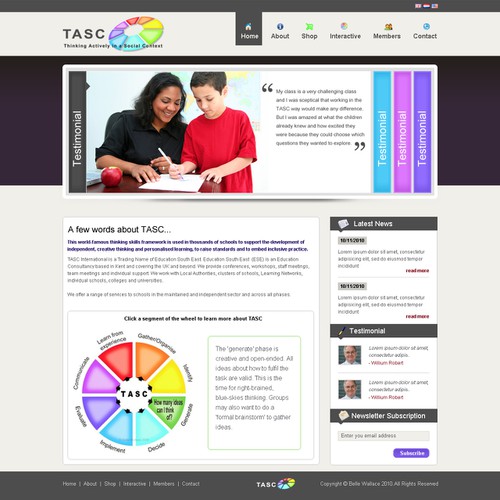 Como Andrew Davey começou a jornada do(a) design de página na web
Visão geral
I am a web developer working on behalf of a company that market and promote a thinking skills framework, called TASC, used in thousands of schools. The current website is http://www.tascwheel.com.
Whilst I have basic web design abilities, my main talent is in coding. I think it's about time I enlisted the help of some excellent designers, rather than struggle on by myself!
I'm happy to provide lots of feedback to aid the design process. If you need more information please do let me know.
This is my first time using 99designs, and I'm excited to see what you can create!
Conte para a gente quem é você e quem é seu público alvo
The TASC framework is targeted at schools, with pupils of all ages. The website is primarily used by teachers and school staff.
Requisitos
Take a look at the current website (http://www.tascwheel.com) to get an idea of the kind of content we have already. The website has grown over time from a very simple initial design. I will be totally reorganising the content into more logical groups.
The content of different sections of the site will vary quite a bit. Some pages are text/picture heavy, others are more interactive (shop, sign up forms, etc). So I'm looking for an excellent design of the website's "chrome" (header, navigation, footer) and basic typography styling. I will then be able to use this style when adding specific page content.
The only fixed requirement is that the TASC logo be used (attached below).
Descrição das páginas
The home page should be a good page to get all the needed design elements created.
It needs to have:
* The TASC logo
* Navigation Links: Home, About, Shop, Interactive, Members, Contact (maybe more at a later date, so please make it flexible to changes)
* A main content area for general intro text and a couple of pictures.
* Sidebar/secondary sections for recent news, testimonials, perhaps a couple of promoted items from the shop.
* Footer for copyright notice. Perhaps some links as well.
Please make the design fit within a 1024px wide display, allowing room for vertical scrollbar; Ideally a 960px wide layout please.
Don't worry about the current design's huge menu of links. I will be moving most of these into sub-pages, under the "About" section.
Site existente
If you are in the US, you may need to click the little UK flag icon next to "Learn more" in order to see all the other UK content.
Exemplo de sites
Anything with a clean, simple, friendly, fairly "web 2.0" design.
(I'm sorry if that's a bit cliché, I'm sure you hear that all the time!)
Nós encontramos alguns concursos semelhantes que você pode gostar