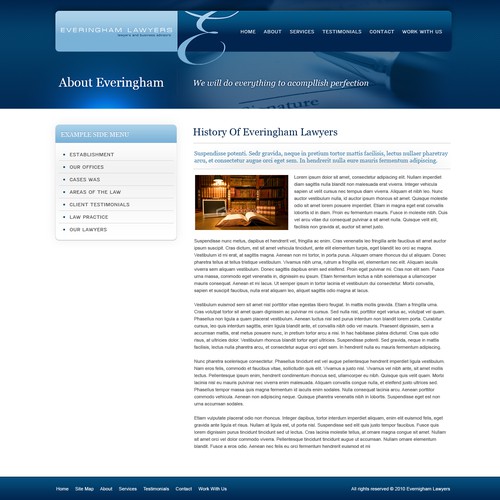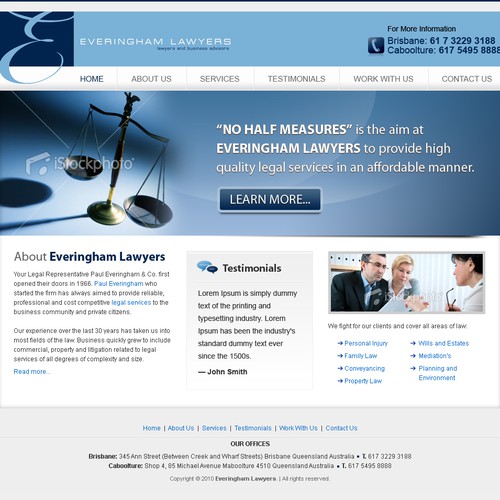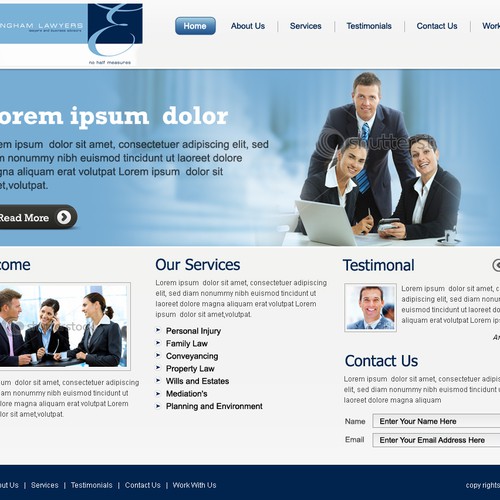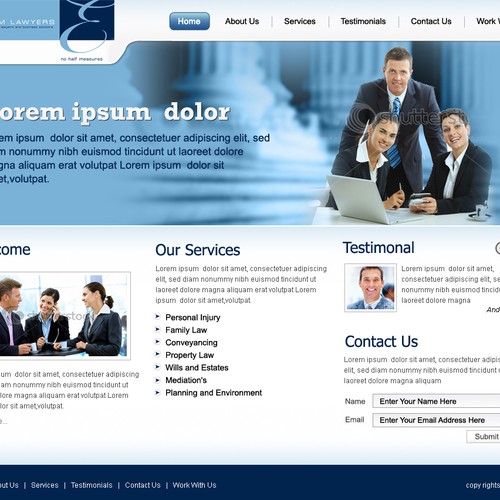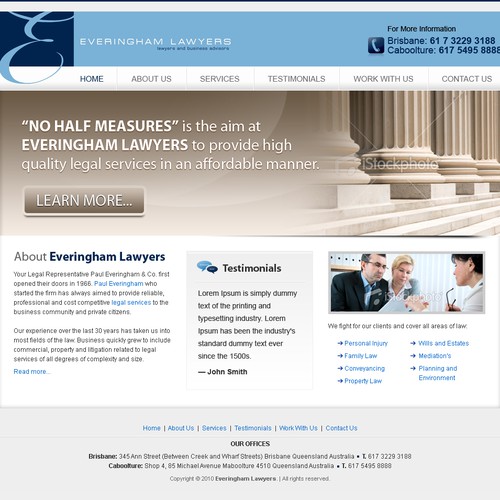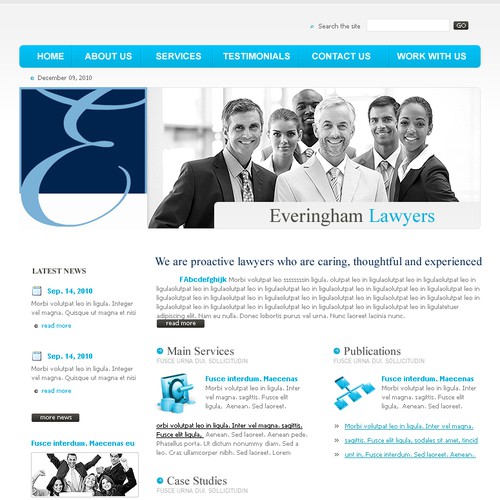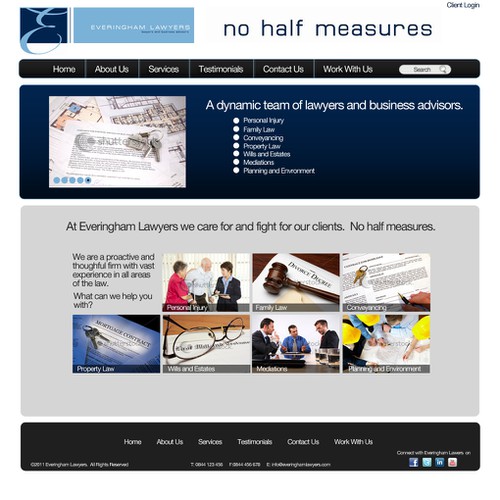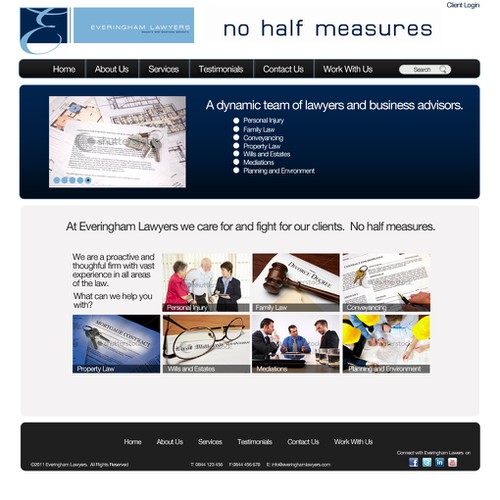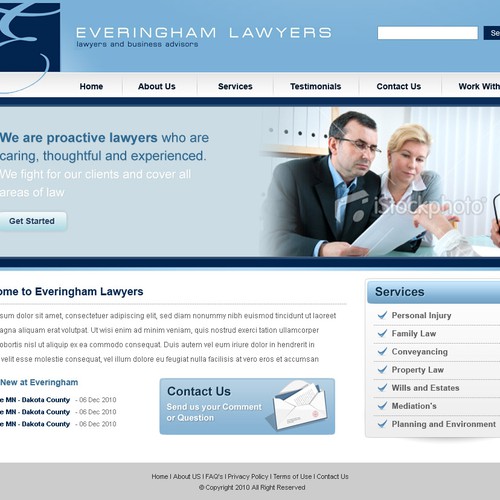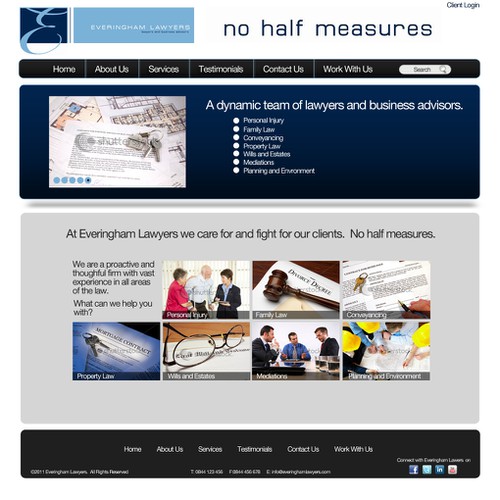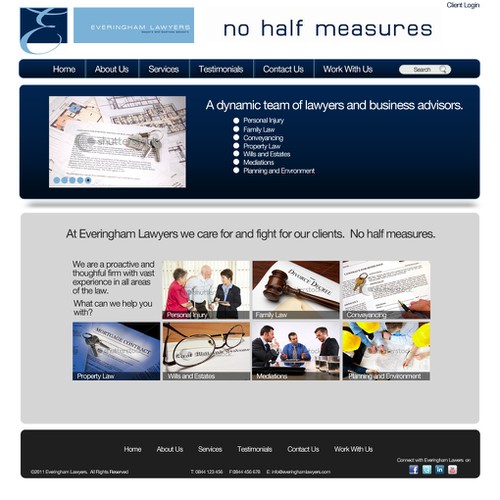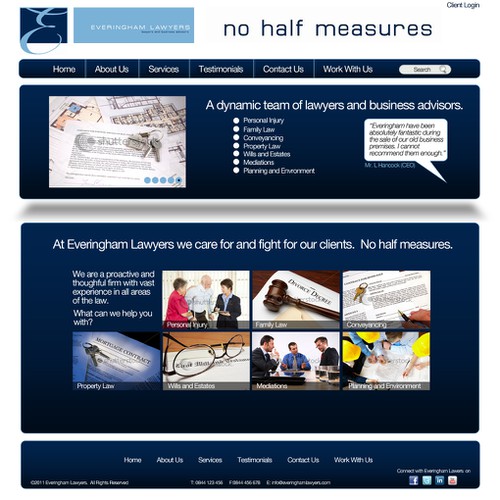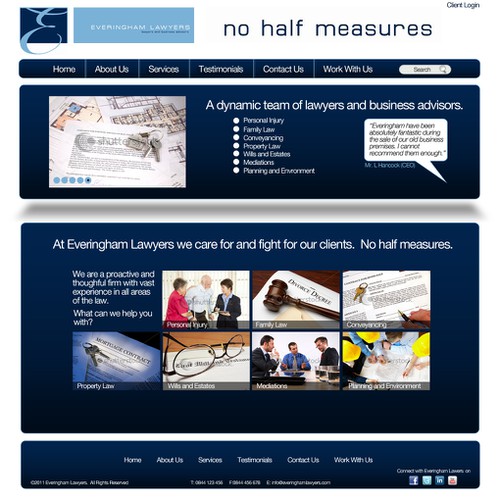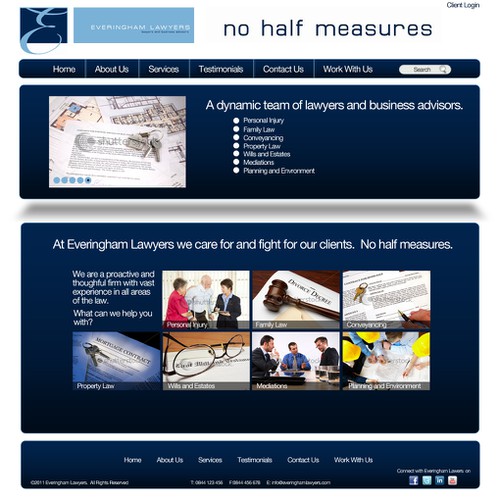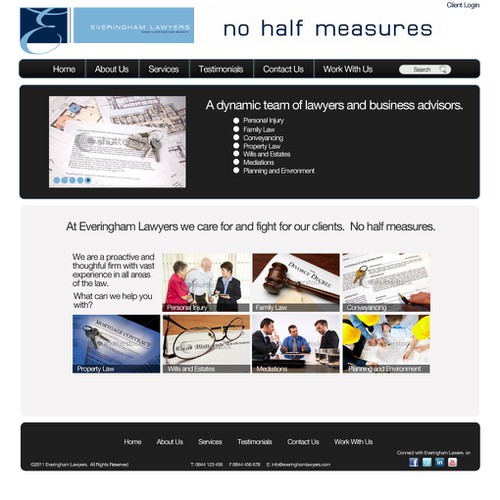 Como EMM64 começou a jornada do(a) design de página na web
Visão geral
We are proactive lawyers who are caring, thoughtful and experienced. We fight for our clients and cover all areas of law:
- Personal Injury
- Family Law
- Conveyancing
- Property Law
- Wills and Estates
- Mediation's
- Planning and Environment
Conte para a gente quem é você e quem é seu público alvo
- The whole community
- Business, personal and corporate clients
Requisitos
The design of the website should be a corporate but stylish site, that has a fresh and clean design. We want the website to look very clean, with a crisp design that has minimal text with clear and relevant images.
Descrição das páginas
Menu buttons:
- Home
- About Us
- Services
- Testimonials
- Contact Us
- Work With Us
Exemplo de sites
Nós encontramos alguns concursos semelhantes que você pode gostar