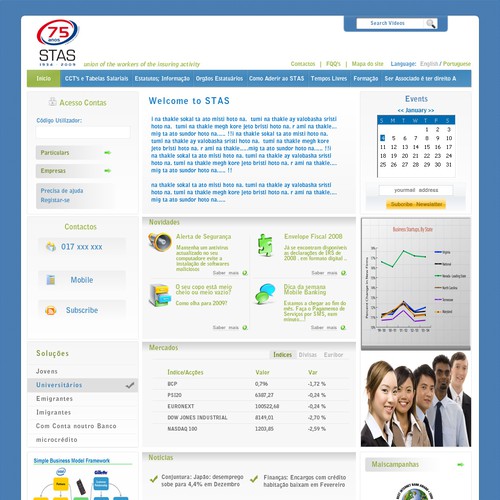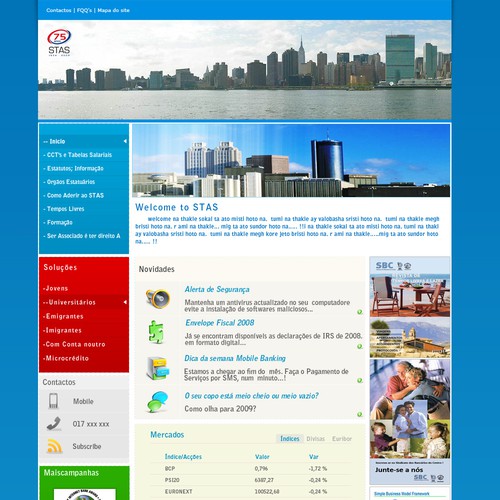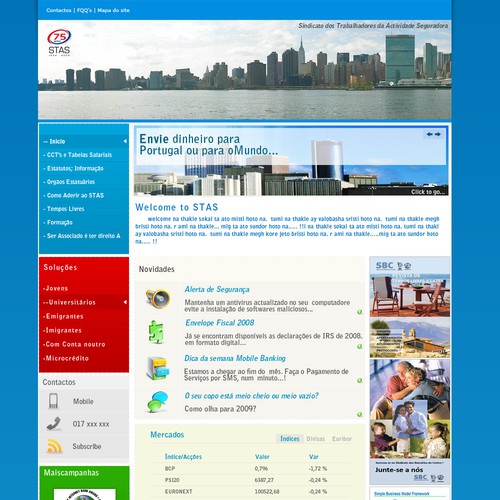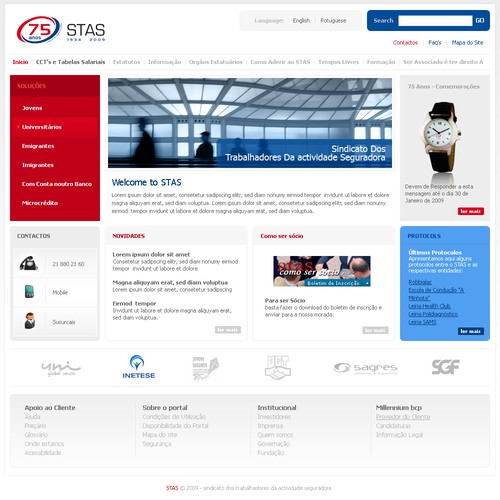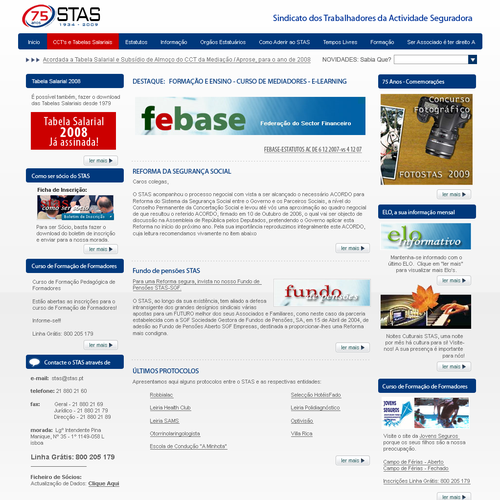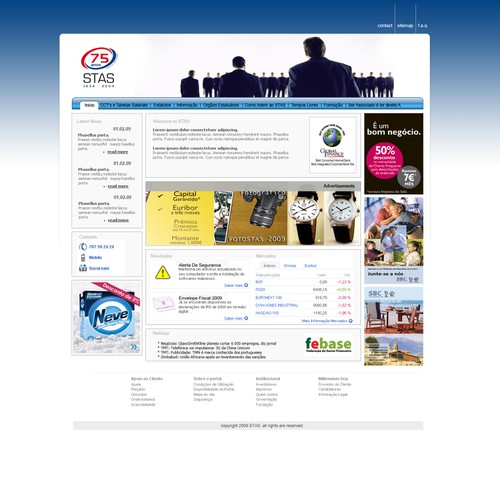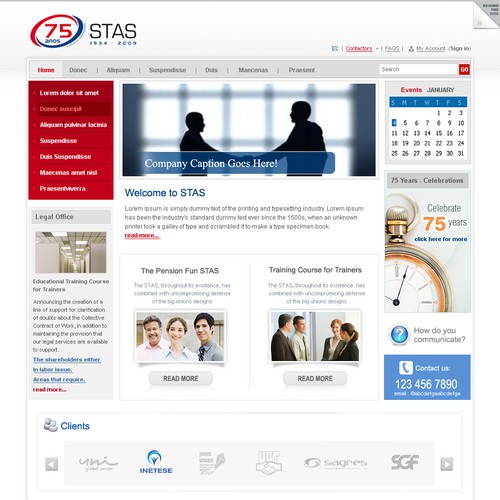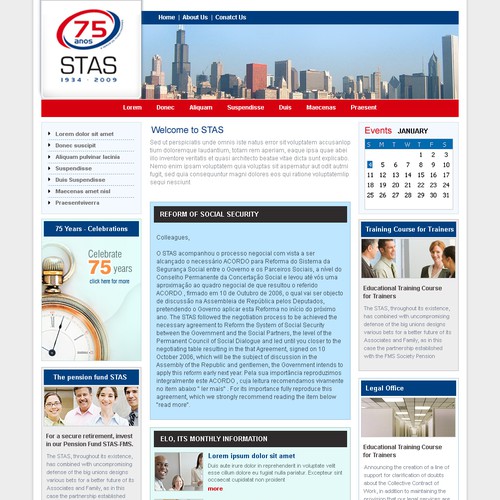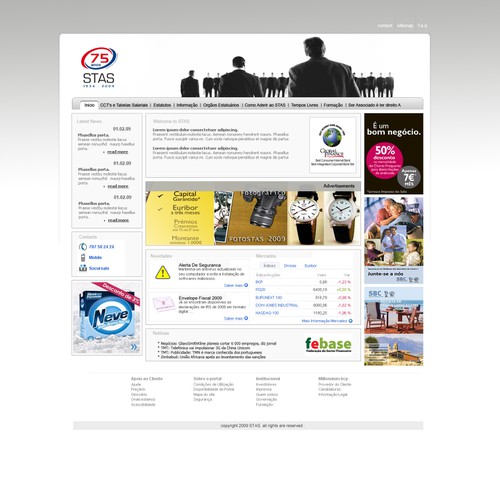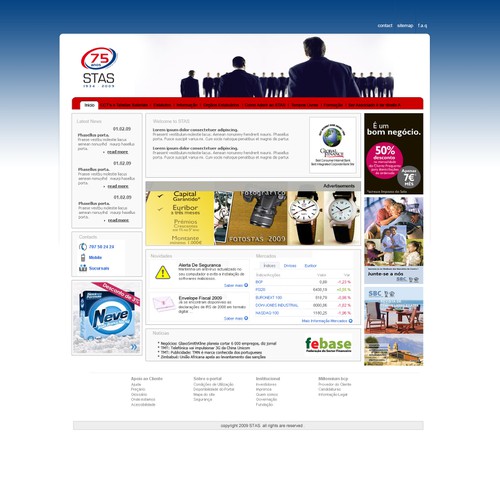 Como Xpider começou a jornada do(a) design de página na web
Resumo
STAS is a abreviation of "union of the workers of the insuring activity". This is a company that already have a site since 2005, and now they want a second version of it, a all new face. Want an instituticional look's like design. Keep it organized, but focused, and apelative.
Nome da empresa
O que te inspira e como você imagina o design para seu negócio?
the "union of the workers of the insuring activity" or simply STAS, is an portuguese company that exists since 1934, they use the same webdesig created in 2005, but now they whant something diferente and more apelative. Something that keeps the atention from the ones who visit the page, a navigation more intuitive and easy to understand. Tha main page will be used to do some publicity of is products\services, campains, promotions, sales, and things like that. and of course whit the normal tabs to navigate on the site.
Sim
http://www.stas.pt like the 'millenniumbcp' site style, and have others rivals companies like sbsi, sbn, sibace, they want a simply but very intuitive design style, be creative but keep it organized and institutional. the logo may be an inspiration to the colors, but you may improve it and surprize us whit your own ideas, just keep it flowing but in a professional view.
The menus must be 9: Inicio;CCT's e Tabelas Salariais; Estatutos; Informação; Orgãos Estatuários; Como Aderir ao STAS; Tempos Livres; Formação; Ser Associado é ter direito A
Não quero
- cartoon style that for sure. no area to login. keep it straight symple easy intuitive and institutional.
Destaques grátis
Concurso aberto

Garantido

Rápidos
Nós encontramos alguns concursos semelhantes que você pode gostar